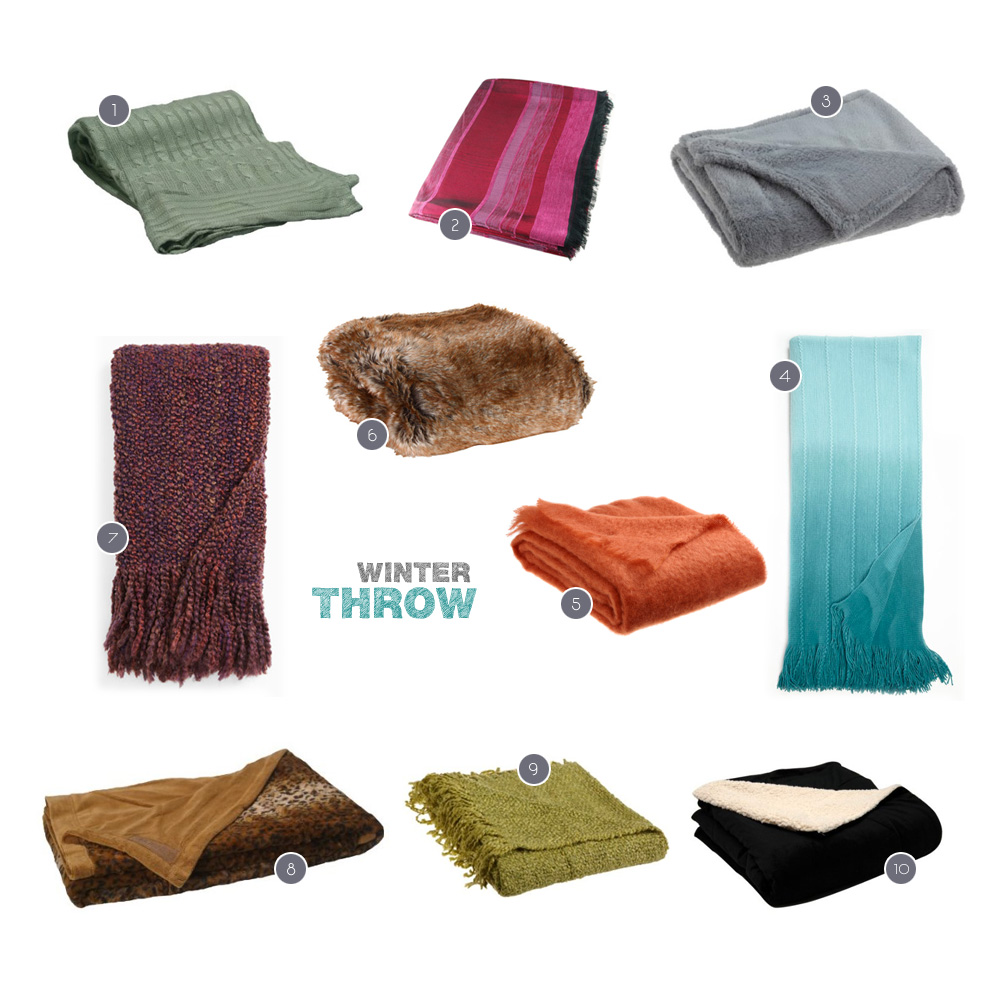 The last couple of nights the temperature here in the valley dropped to about three degrees. That's one, two, THREE. I have seven more fingers than that number. Dogs have more digits on their paws than that number. Marlo can count higher than that number.
I finally gave in and turned the heat on in my bedroom, but the boiler can barely keep up with this cold spell. I'm cranking it in the living room, but the thermostat there says it's hovering around 58 degrees. Yesterday the girls and I sat directly next to the fire, each of us wrapped up in blankets, too cold to do anything other than watch cartoons. Hey, do not blame me for their rotting brains. Blame global warming. Next time you choose to idle your car in a parking lot remember that you're making kids stupid.
I have broken out every throw I own so that wherever we are in the house there's one to grab and wrap around our shoulders. The faux fur ones are my favorites, but at this point I'd pull a giant dirty sock over my head if it would just keep me warm.
1. Cable Knit Throw, Asparagus Green, 50 by 70-Inch
$52.40
2. Magenta and Red Pure Silk Throw £165.00
3. Northpoint Home Collection Feathersoft Throw, Gray
$24.99
4. 'Bainbridge' Ombré Throw $49
5. Belle Epoque Mohair Throw $109.64
6. Kennebunk Home Eskimo Faux Fur Throw $114.95
7. Hand-woven yarn throw $58
8. Faux Fur Throw, Cheetah, 50 x 70-Inches
$49.50
9. Woven Workz Vail Throw, Apple
$39.91
10. 50-Inch by 60-Inch Micromink/Sherpa Throw, Black
$35.40