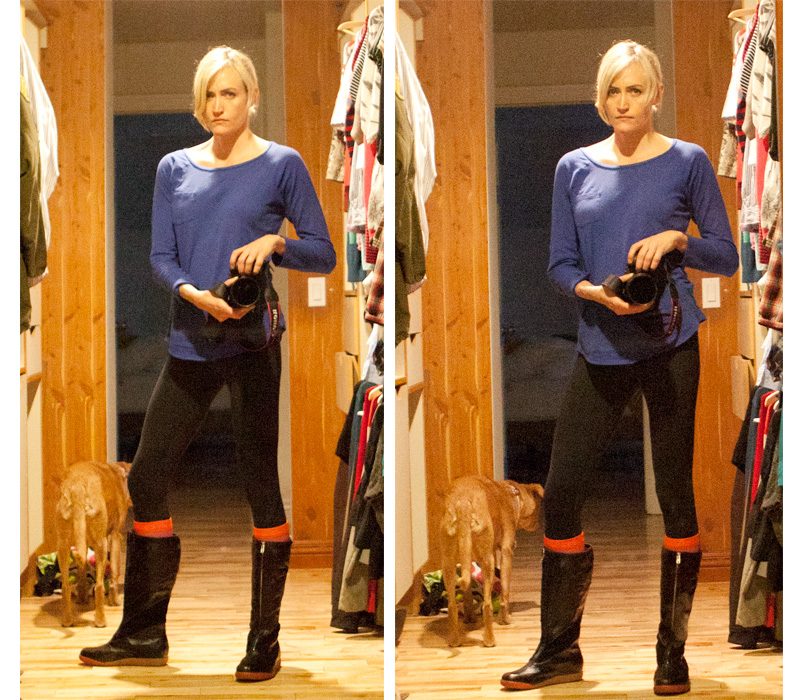 The winter boots that I've had for eight years failed me over the holidays when I slipped on the ice in my driveway and gave my butt a huge shiner. I had a feeling this winter was going to be heavy with snow, and there's a huge storm raging outside as I type this (two feet and counting). Time to get something with a sole sturdy enough that will keep me from ending up in hot pink cast.
A couple of weeks ago I went window shopping for boots and when it finally came time to make a decision I chose these: Sorel Women's Firenzy II Tall Boot.
I am a sucker for that orange rubber sole.
I ordered them in my size (8.5), and I think they've made these boots to wear with really thick socks. They run a little big. This might bother some people, but it gets cold enough here that I've got wool socks to fill in the space. While running errands in the snow yesterday I felt so much safer walking through slushy and icy parking lots.
And yeah, see Chuck? He heard me turn on the camera. He wanted a treat for standing in my closet with me.