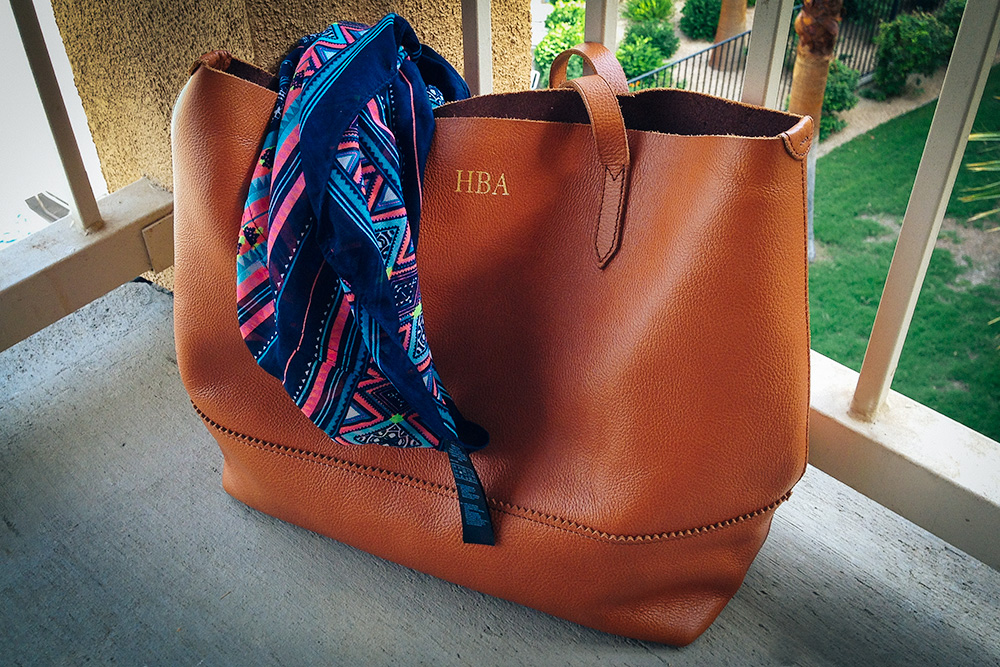 I recently posted a photo of my new monogrammed purse on Instagram when I was traveling to Massachusetts and got a lot of inquiries as to where it is from:
All credit must first go to my friend Kate who showed up to preschool one morning with something similar (I believe it's from Madewell, I could be wrong) and I instantly fell in love with it. I then saw pretty much the exact same thing in the J. Crew catalog.
I proceeded to drop some very specific hints about birthday presents. Someone was paying very close attention, and it showed up in my mailbox around my birthday. I had a million things going on that week and had totally forgotten that I had even mentioned that I liked it so much, so when a mysterious package arrived and I opened it I was just floored. It's gorgeous, big enough that I used it as my camera/computer bag on this most recent trip to Indio, but not so big that it loses the delicacy that drew me to it in the first place. Right now it is by far my most favorite thing in my wardrobe.
Thank you, Matt.