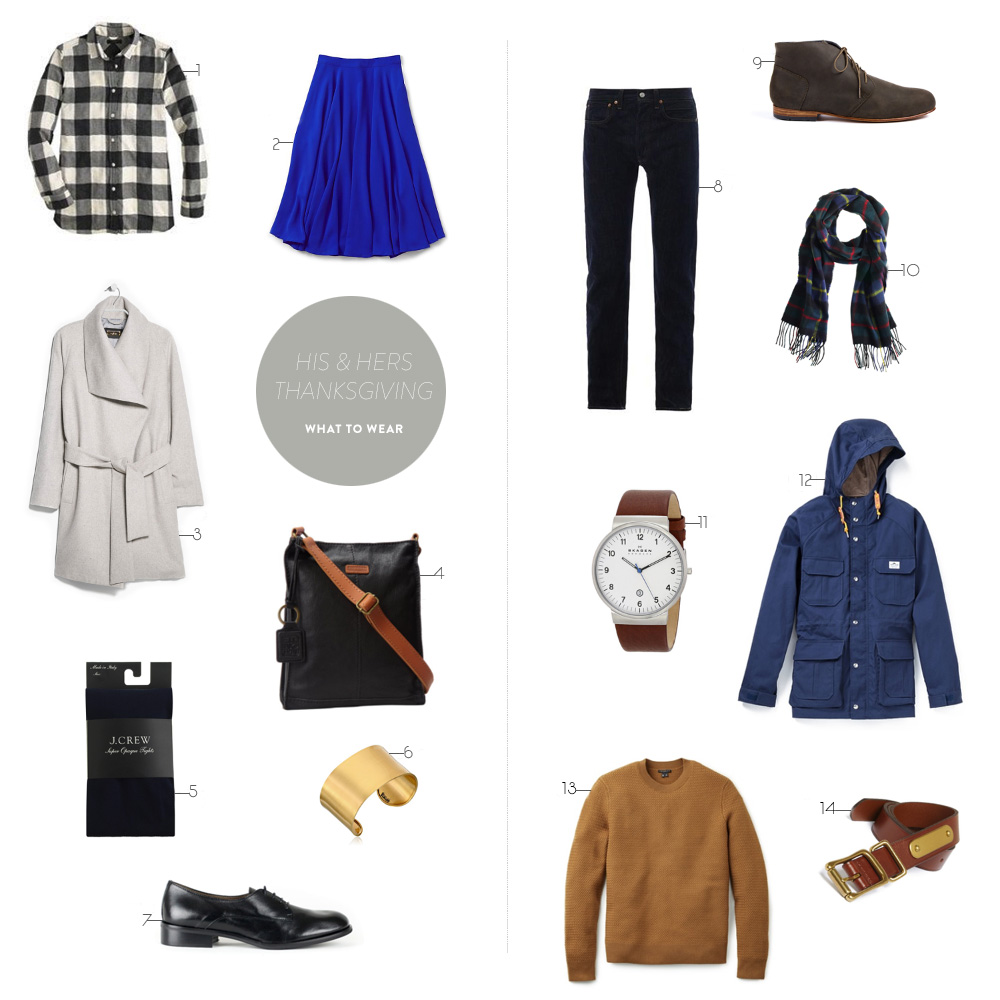 I was shopping for yet more pants for both girls (just stop it with the growing already!) when I came upon a row of apparel for the University of Utah. Some of you may remember that my sister's family is obsessed with BYU and dress in nothing but blue or something commemorating that venerable institution. Guess what I'm wearing to Thanksgiving?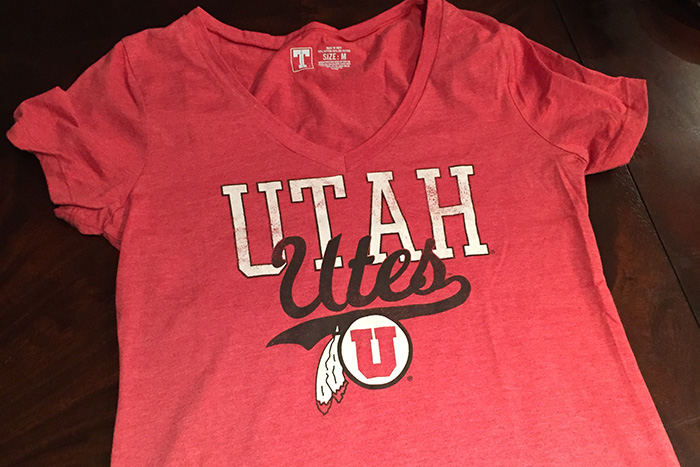 I texted that photo to my mother and this was her response: "You are uninvited."
Just in case she's serious I've decided to forego that prank and step up my wardrobe for that day a little bit. No way in hell am I missing out on the homemade cornbread stuffing, sweet potatoes baked in four pounds of butter, and my sister's famous Rice Krispie treats. None of that is Paleo, no, but even the Paleolithic humans cheated on Thanksgiving.
1. Tall Flannel Shirt in Buffalo Check $89.50
2. Pim + Larkin Basic Midi Skirt $24.97
3. Lapels Wool-Blend Coat $169.99
4. Ellington Valerie Cross Leather Body Bag
$177.99
5. Super Opaque Tights $24.50
6. Charles Albert Alchemia Cuff Bracelet
$60
7. Re-Soul Dionne Shoe $188
8. Levi's Vintage 1947 Straight Leg Jeans $116
9. Emilio Chukka Boot Steel $178
10. Cashmere Scarf in Plaid $110
11. Skagen Ancher Quartz Watch
$116
12. Penfield Kasson Mountain Parka $225
13. Theory Betram Sweater $275
14. Polo Ralph Lauren Leather Belt $125