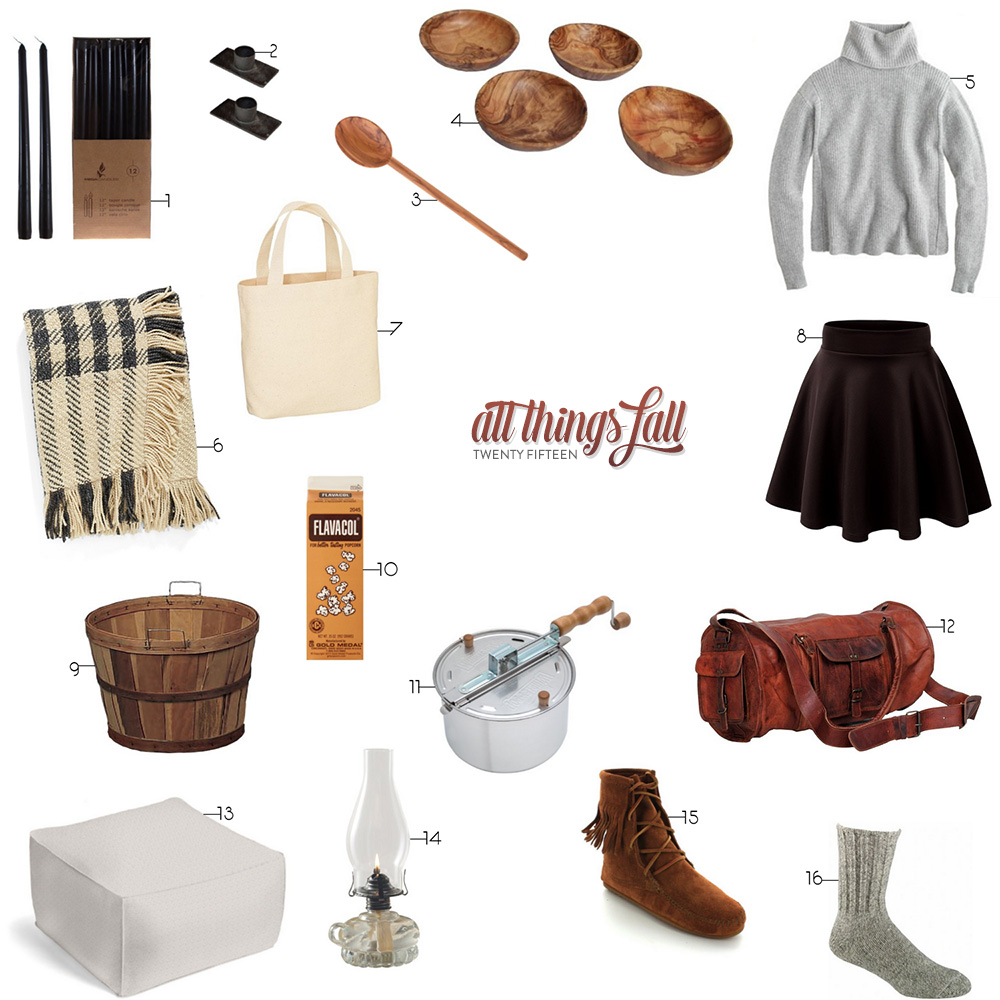 In recent years I have come to abhor wearing shorts, and that is due entirely to a scar I have on my right shin that I have tried to have removed over 10 times. I'm not embarrassed about it, I just hate scaring little kids (this has actually happened) and having to explain over and over again to people what the hell that thing is.
"It's a scar."
"THAT'S a scar?!"
"Yes. A scar."
"Can't you have it removed? Why haven't you had it fixed?" As if this is perfectly okay to say to someone about A SCAR.
"I have tried. Every time a doctor attempts to fix it it grows even bigger."
"WHAT HAPPENED?!"
"I lived my life on the Internet for over 14 years, I guess. You should see the scar on my soul."
Bring on the colder weather. All pants all the time. Because now the "THAT'S a scar?!" astonishment has suddenly turned into "It's so hot, why aren't you wearing shorts?!" during the summer which is totally harshing my mellow. Looking forward to all things fireside and cozy.
1. Unscented 12″ Taper Candles in Black, Set of 12
$15.99
2. Black Iron Taper Candle Holder, Set of 2
$10.95
3. Eddington's Italian Olive Wood Spoon
$9.90
4. Olive Wood Dipping Bowls, Set of 4
$23.99
5. Rib-Stitch Turtleneck Sweater $158
6. Kennebunk Home 'San Juan' Throw $69
7. Canvas Tote Bag
$6.24
8. MBJ Flared Skirt
$14.89
9. Bushel Basket
$17.99
10. Flavacol Popcorn Salt
$9.73
11. Wabash Valley Farms Whirley-Pop Stovetop Popcorn Popper
$19.99
12. Komal's Passion Leather Duffel Bag
$129.99
13. Square Pouf $262
14. Chamber Lamp
$17.91
15. Minnetonka Tramper Boot
$59.95
16. Fox River Norwegian Wool Socks
$10.79