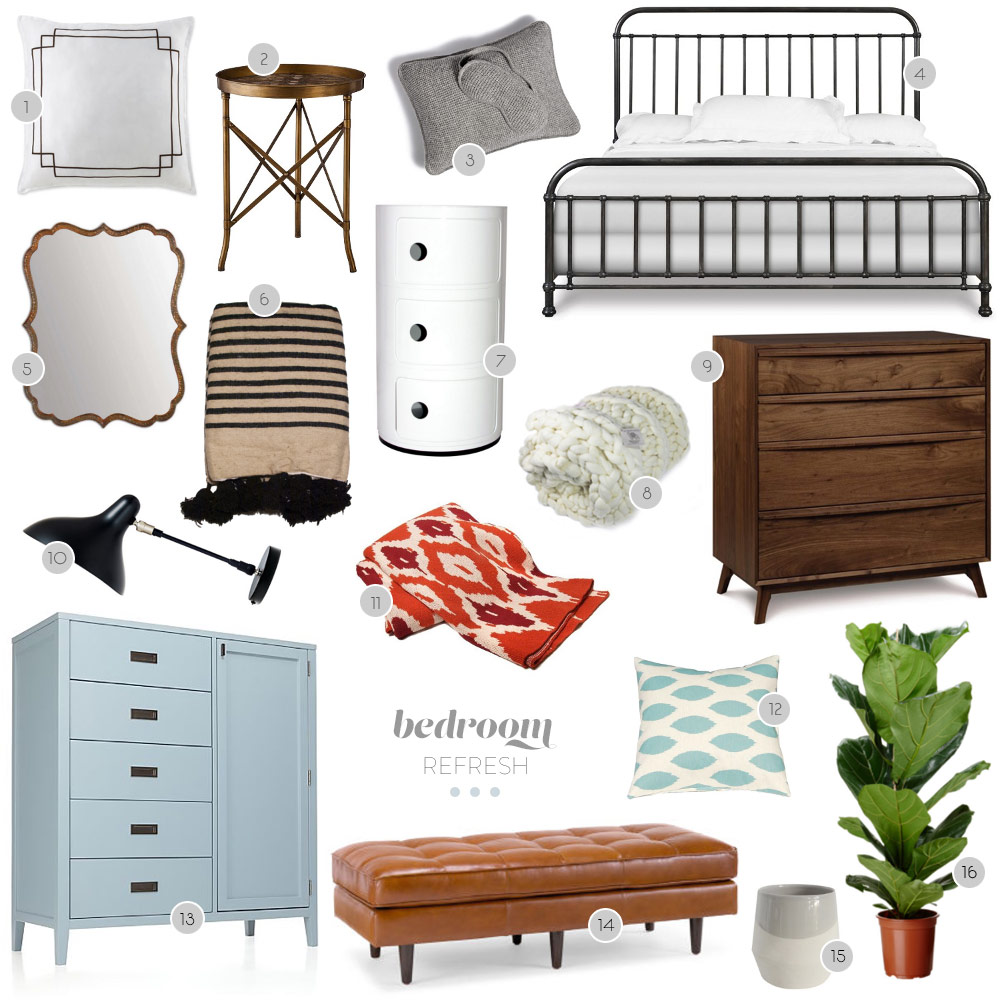 I have mentioned here that I spend my free time organizing things, and I hate clutter (which is probably the only difference between me and my Granny Hamilton who elevated hoarding to an art form). My desk is covered in piles of administrative paperwork right now that I can't get to until tomorrow, and it bothers me to the point of wanting to invest in a sledge hammer.
Up until Saturday afternoon the pile of crap that had accumulated next to my bed measured about the distance from here to Idaho. My desk and the side of my bed: the two places where I let clutter happen. I took an hour that day to organize it all so that I didn't have to step over it to get into bed, and while I did so I realized I might need new pillows. The ones on my bed are AN EMBARRASSING NUMBER years old. Maybe I shouldn't be too embarrassed. My brother didn't wash his sheets the entire two years he was on his Mormon mission. OH YES I DID JUST OUT YOU, RANGER.
This is more of an inspiration board than anything, something crisp and new to consider for the start of the year.
1. Royal Velvet Windsor Euro Pillow $75
2. Stamped Metal Accent Table $56.99
3. Comfee Eye Mask and Pillow in Cashmere $78
4. Daley Panel Bed $949
5. Harloff Wall Mirror in Copper $299
6. Afif Queen Blanket by Worldwide Textiles $130
7. Componibili Round Storage Modules by Kartell
$120
8. Chunky Knit Throw
$395
9. Cataline 4-Drawer Dresser in Walnut $2299
10. Mantis BS5 SW Sconce $435
11. Ikat Spice Throw $165
12. Chipper Village Pillow Cover $15.40
13. Arch Blue Wardrboe $999
14. Darrin Tufted Leather Bench $777
15. Asymmetrical Dipped Ceramic Planter $10.99
16. Hirt's Fiddleleaf Fig Tree
$9.99