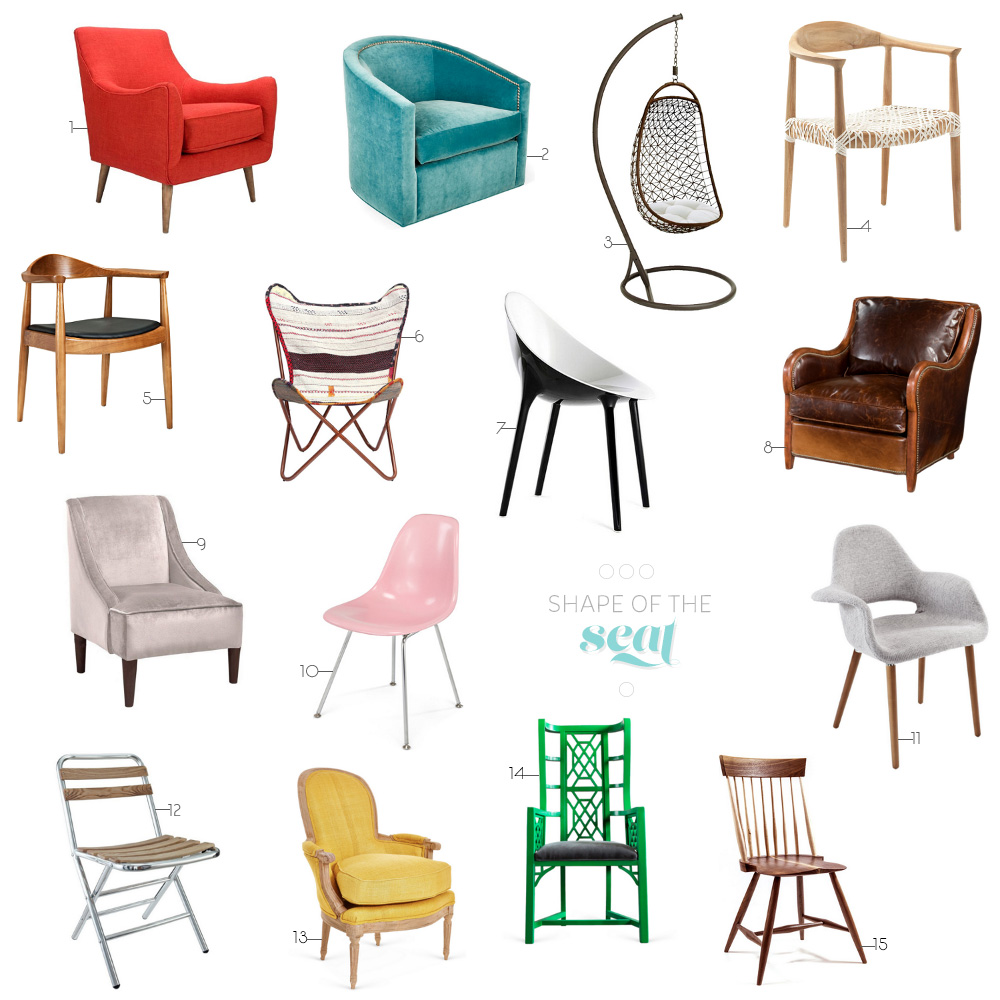 Pay no attention to the price of these chairs. This is all about shape and style and inspiration, not consumption. I have had my head buried in email and spreadsheets for the last three days and needed some thoughtless distraction, so I went looking at my favorite piece of furniture: the chair. UGHHHH. That sounded so pretentious.
"That caviar is not good enough unless it was imported from Russia on a private jet whose interior is lined entirely with fur."
I could look at chairs all day, is that better? Whenever I get a catalog for a furniture store in the mail I flip right to the "seating" portion of the program and stare at the chairs. There are specific lines to various arms and backs that I find simultaneously soothing and artistic, like I'd be sitting inside a detailed oil painting.
Thank you, chairs, for this momentary break from paperwork.
1. Jetson Armchair $734.99
2. Georgia Velvet Swivel Chair $1,899
3. Metal Hanging Chair by Deco 79
$412.49
4. Reclaimed Crusoe Accent Chair $319.99
5. Elena Arm Dining Chair $169.99
6. Kantha Butterfly Chair $179
7. Super Impossible Chair by Kartell $520
8. Frome Leather Club Chair $2,999
9. Quinn Swoop Arm Velvet Chair $339
10. Side Shell by Modernica $299
11. Aegis Accent Chair by Lexmod
$164.40
12. Transmit Modern Folding Chair by Lexmod
$101.56
13. McKenna Accent Chair $1,699
14. Kings Grant Chair $2,299