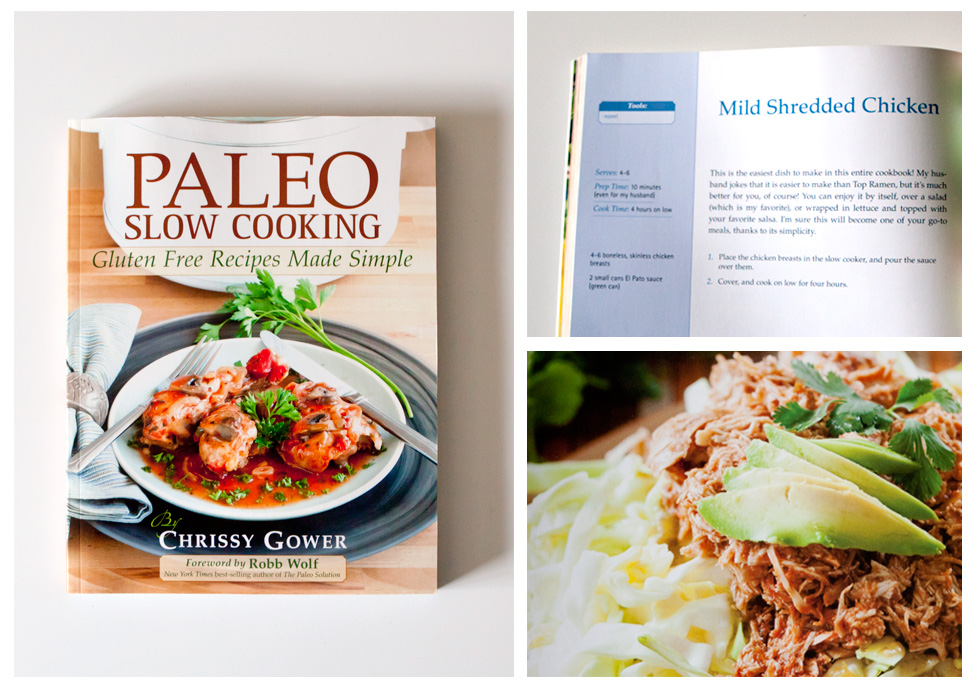 Paleo Slow Cooking: Gluten Free Recipes Made Simple
is where I found the recipe for the slow cooked chicken I made for Armstrong Family Game Night last December. The original recipe only calls for chicken, but on a whim I decided to add the sweet potatoes. Since then I've added carrots and a couple of red onions to the mix. That's what's so great about this cookbook. Everything is super simple and you can add your own twist to pretty much everything.
The slow cooker is such a magnificent invention for people like me who hate to cook. My normal routine is to throw together one of these recipes on a Sunday afternoon so that by early evening the house is filled with the irresistible aroma of a home cooked meal. I always make enough of a recipe that I can eat leftovers for three nights. The added bonus, of course, is that everything is Paleo. Yes, the fad diet that cured my chronic sinus infections and constipation.
Such a shame that everything I eat is so delicious.