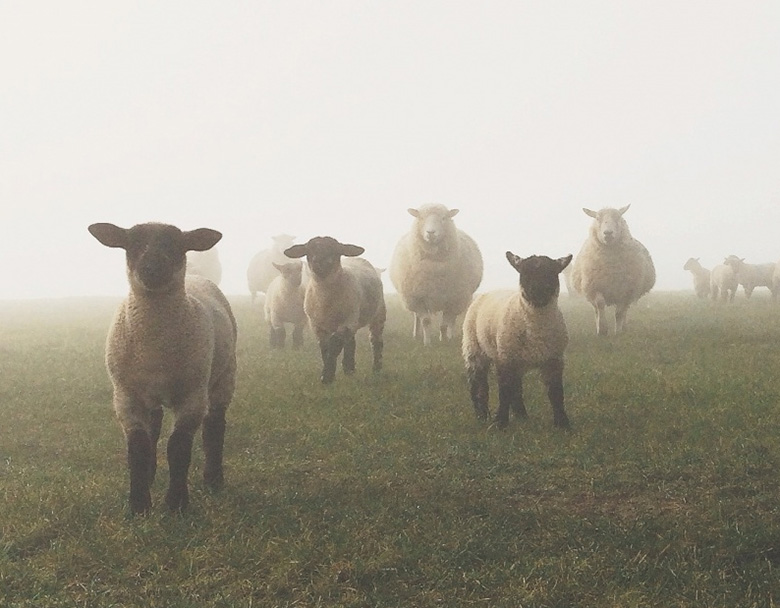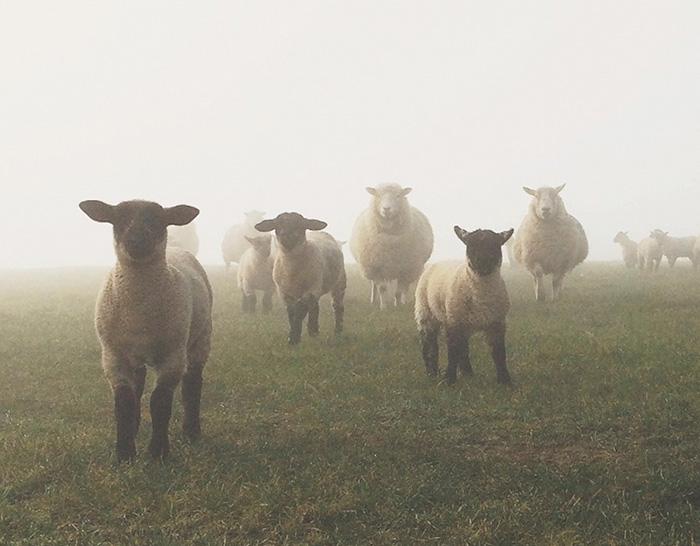 – Photographer Benjamin Hole
– Shots of Lisa Congdon and Clay Walsh's home in Anthologie Mag
– I cannot believe that this is real: Snowstorm Spawns Most Hilariously Comprehensive Forecast Ever
– I hope to god that this is real: honest and to the point
– A heartwarming military reunion facilitated by Ellen. "SURPRISE!"
– The Hounding Of A Young Gay Writer:
He is unusual, in as much as his journey into gay life from religious fundamentalism inevitably makes his take on being gay a very particular – and fascinating – one. But guess what? Millions of gay people are born and brought up in fundamentalist Christian environments and families. Understanding their lives and finding a place for them in the world is something we should be striving to achieve rather than attempting to snuff out.
– Hal Douglas – six of the best trailers from the voiceover king
– Illustrated iconic musician outfits
– The International Sounds of Eating
– This is what happens when you put dogs in a photo booth
– This has been my favorite thing on the Internet for almost a month now, and every night Leta asks me to play it "just one more time" before she goes to sleep. Thank you, Helen Jane.
– The secret vocabulary of New York's finest drinking establishments
– Stanley Kubrick's daughter shares photos of herself growing up on her father's film sets
– Answering the Dreaded "So, What Do You Do?" Question:
The power of visualization lies in closing the gap between your future narrative and any current narratives when you imagine in detail by picturing the steps it will take to accomplish your goals.
– The whole time I watched this I mumbled "holy shit" over and over again.
– #Whaling
– A few of my favorite recent tweets:
Han Solo had a much cooler older brother called Drum

— Fred Delicious (@Fred_Delicious) March 9, 2014
"I like your birdcage for people." – Mike Tyson in a gazebo

— Sam Grittner (@SamGrittner) February 18, 2014
I'm glad the guy who came up with "No means no" didn't do the whole dictionary

— LJ Initially (@Sickayduh) March 12, 2014
Saw a bad accident from my hot air balloon so I tried landing to help but just ended up killing everyone even worse

— Jacy Catlin (@ieatanddrink) February 9, 2014
Gay guys named Adam and Steve must feel a lot of pressure to make it work.

— Robot Eats Ice Cream (@MichaelLarrick) June 26, 2013
Yes I'm ok with guacamole being $2.25 extra *leans in real fast* Are YOU ok with my entire day being affected by how big a scoop you give me

— Eli Terry (@EliTerry) February 20, 2014
One of McDonald's mascots is a guy who steals from McDonald's.

— Tyler Schmall (@tylerschmall) March 11, 2014
You don't like when I stare? Don't dress the dog so sexy.

— Ristolable (@Ristolable) March 4, 2014
I like to picture my mom in the middle of the crowd at a Wu Tang concert, hands on her hips, just shouting grammar corrections back at them

— Dan Duvall (@lazerdoov) March 14, 2014
Next time your roommate texts you to keep it down respond with "I'm not home right now…" just to give them some perspective.

— Zoë Klar (@madamezooble) February 28, 2014
I always forget which pierced ear means you're gay, so I got a teardrop belly button charm.

— Matt Allard (@lifeserial) March 11, 2014