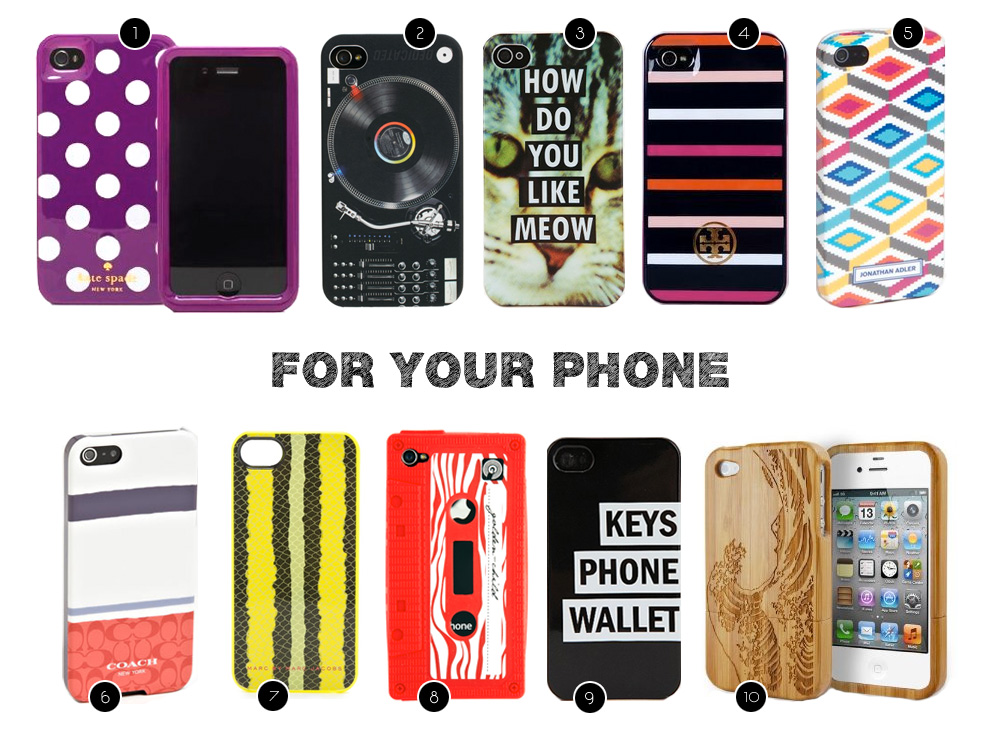 The idea for these suggestions came to me yesterday morning when I dropped my phone for the third time in less than an hour. I haven't met an iPhone case that I couldn't break, and that third drop put a crack along the right side of the latest one I own. It's always good to have an extra case lying around because if I have to drive to buy a new one I'll get out of the car in front of the store and drop my phone.
If you're looking for someone to test the durability of an iPhone case, just hand me a phone and ask me to get up from a seated position.
Sorry if you don't have an iPhone because these are all useless to you and your life must be really sad.
1. Kate Spade Le Pavillion iPhone 4/4S Resin Hard Case
$17.99
2. T-Shirt Store Iphone 4 Case $16.63
3. Fun Stuff Meow iPhone 4/4s Case $16
4. Tory Burch Navy Pink Classic Stripes iPhone 4/4S Hardshell Case
$12.99
5. Jonathan Adler Diamond Print iPhone 5 Case $28
6.. COACH 'Painted Signature' iPhone 5 Case $38
7. Marc by Marc Jacobs Anemone Stripe iPhone Case $38
8. Golden Child iPhone 4 Case $8.31
9. Fun Stuff Keys Phone iPhone 4/4s Case $16
10. Engraved Bamboo Iphone 4 and 4S Case
$11.85