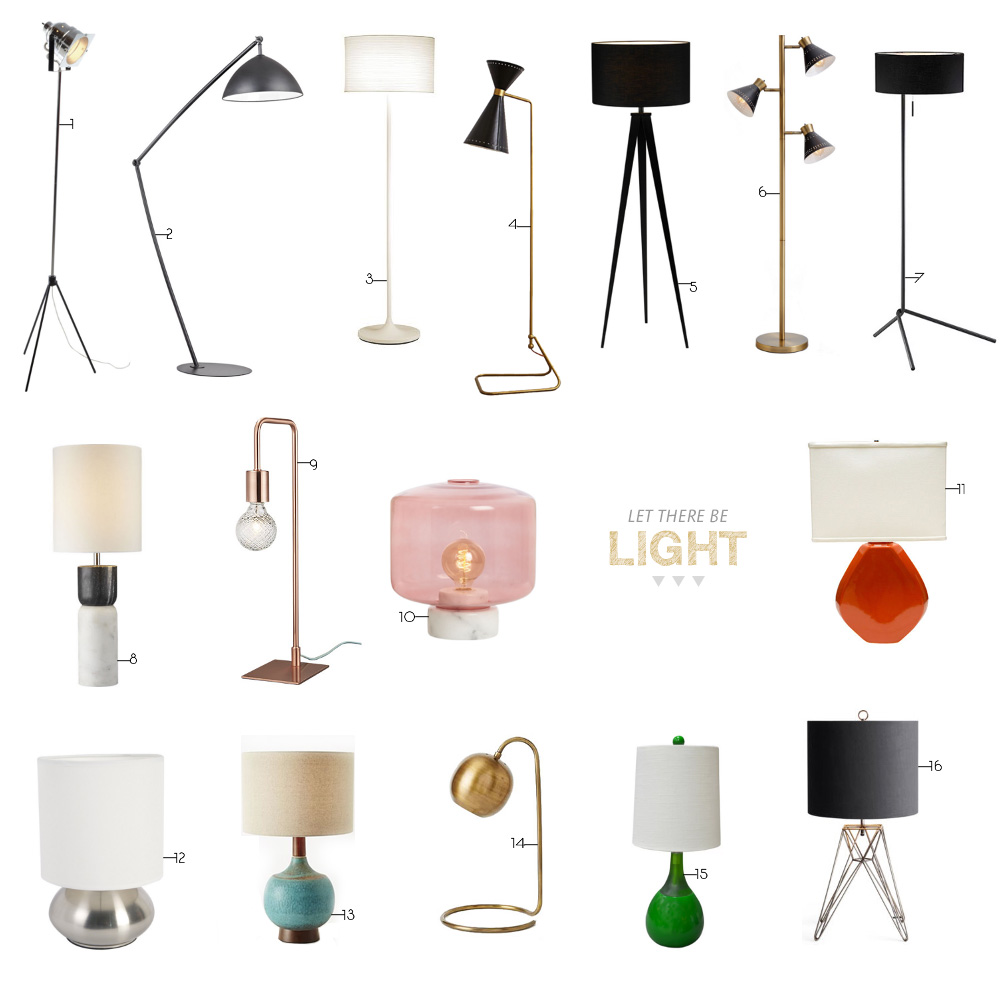 I haven't had to break out my BLU Light Therapy Device
this winter, at least not yet. And I say not yet because I do not want to tempt the the Weather Gods. Typing that just made me google "god of weather" and, you guys, I stumbled upon the names of the children of next generation's hipsters:
Barsamin
Ukko
Brigid
Tempestas
Indra
Horagalles
Negafook
For those of you stuck in unrelenting snowstorms you have all my empathy. Until the sun comes back out fill your home with light.
1. Spotlight Steel Floor Lamp
$71.99
2. Oversized Arc Floor Lamp $299
3. Oslo Floor Lamp
$114.90
4. Novara Floor Lamp $398
5. Director Floor Lamp
$164.50
6. 3-Light Floor Lamp $129
7. Twixt Floor Lamp $149
8. Stacked Marble Table Lamp $149
9. Copper Arc Table Lamp $69.95
10. Rosie Table Lamp $149
11. Ceramic Octagon Table Lamp $173.59
12. Bedroom Table Lamp Set
$29.95
13. Modernist Table Lamp $119
14. Scoop Table Lamp $69
15. Cecile Table Lamp $149
16. Studio Wire Frame Table Lamp $79.99