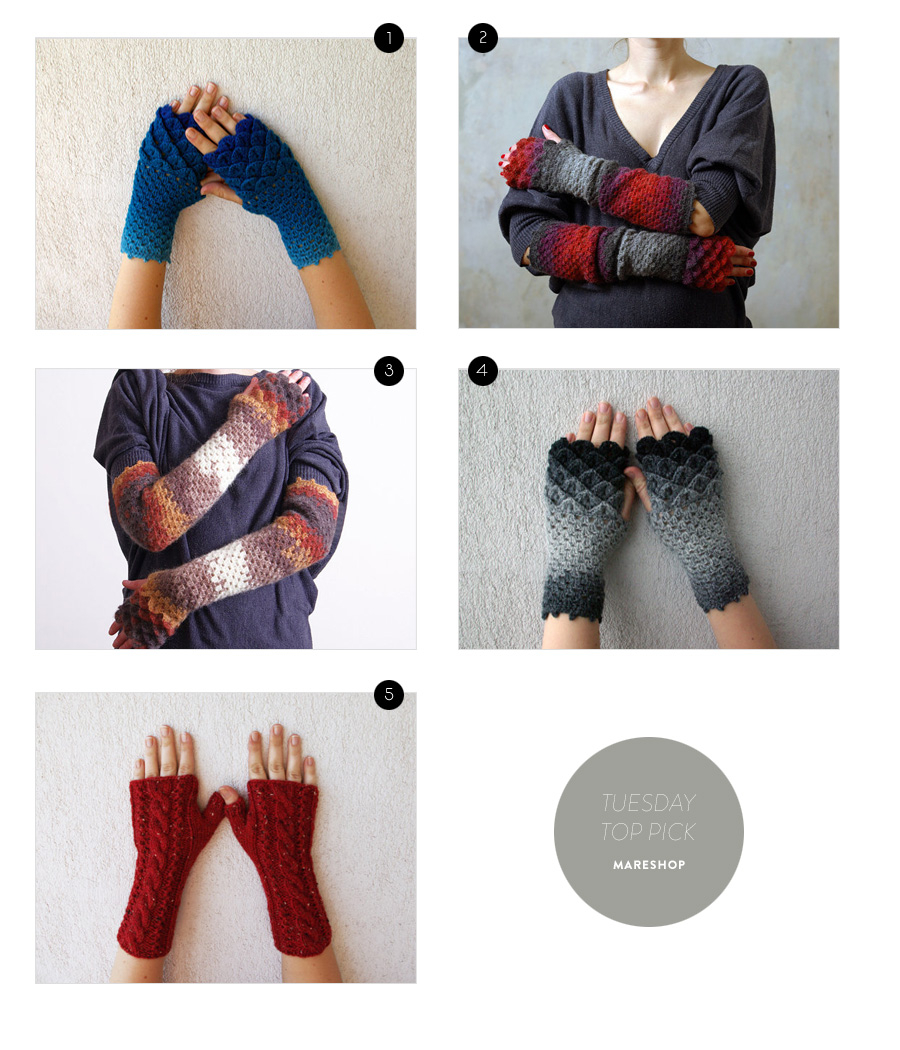 In an effort to save a few extra dollars every month I've set the thermostat in the house a few degrees cooler than I have in winters past and this means that some spots that get no sunlight are freezing to the point of being uninhabitable. Those are the rooms where I store the bodies. Sadly, I'm running out of space.
The office has a bit of natural sunlight, but when the snowstorm hit this weekend and temperatures dropped into the teens, I realized I'm going to have to break out my fingerless gloves in order to operate the keyboard. That is, if I continue this game of chicken with the thermostat. And guess what, thermostat. You picked the wrong valedictorian to fuck with.
Cue these hand-knitted numbers from Mareshop, a mother and daughter operation run out of Latvia. Look at those adorable ombre crocodile hands. Can you even? I mean? Just? Yeah.
Winter, I will find ways to like you, so help me god.
1. Blue crocodile fingerless gloves $32
2. Extra long red, orange, burgundyfingerless gloves/arm warmers $54
3. Extra long brown, white, mustard fingerless gloves/arm warmers $54
4. Black and gray crocodile fingerless gloves $32
5. Red cabled fingerless gloves $28