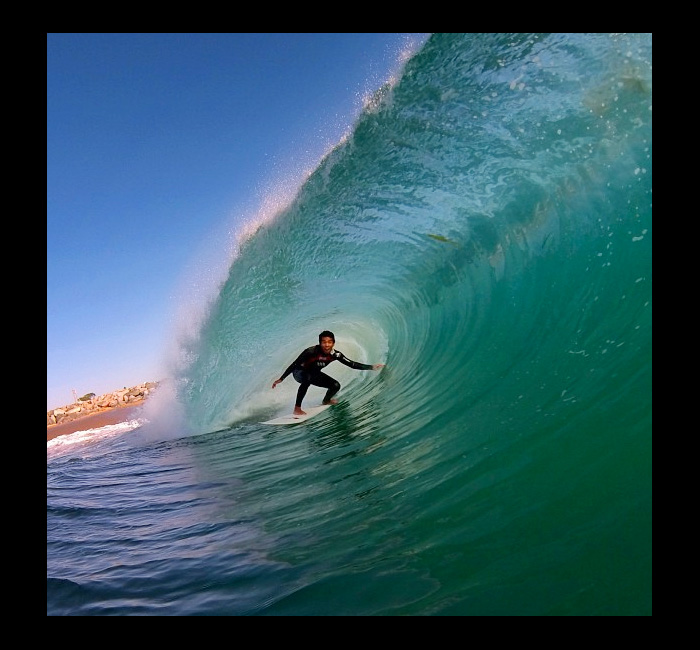 – Instagram user and surfer Punkerpat shows what it looks like from inside the wave.
– If You Think You're Good At Multitasking, You Probably Aren't
– Appropriate given yesterday's ice storm: The People vs. Winter
A client just asked for scripts with more energy so I replaced all the periods with exclamation marks.
– Darth Vader Voiced By Schwarzenegger
– Pavlov's cat. Enlarge it.
– South Africa heard my rattlesnake story and raised me 15,000 crocodiles.
– Apparently I was the last person on earth to see this, but now that I have I'm thinking she has a really good point.
– A rock 'n roll map of Manhattan
– I wonder if he knows how to do the Roger Rabbit?
– Man, Steve Irwin was boss.
– Hard lessons from the mean streets of the internet.
– Illustrations of female astronauts
– What happens when a 5-11 alarm fire engulfs a warehouse in Chicago when it's THAT cold outside.
– Prince Harry runs for an ice cream during Afghanistan interview.
A few of my favorite recent tweets:
With Nicki Minaj, Mariah Carey and Keith Urban as judges, American Idol is starting to look a lot like The Dark Crystal.

— Steven Amiri (@StevenAmiri) January 18, 2013
Due to a typo and an unwillingness to admit mistakes, I may have just spent an hour insisting Canadians are really mice.

— Jason Sweeney (@sween) January 17, 2013
When I burn something in the oven, I just get my guitar out and pretend it's a smoke machine.

— Misha BBQJones (@mishakey) January 17, 2013
Anyone else ever wondered how long it would take a giraffe to throw up ?

— ◄ Ash ► (@ashdal2012) January 13, 2012
My spanish class in high school should have had a bit less "Where is the bathroom" and a bit more "She was dead when we got here".

— Ryan Smith (@HellisWorthit) September 20, 2012
Messiah complex + paranoid schizophrenia + animal hoarding = Noah.

— God (@TheTweetOfGod) January 23, 2013
I want an auctioneer to read my eulogy.

— Jiminy Kicks It (@JiminyKicksIt) January 23, 2013
He responded with "Good for you!" and I knew I'd never let him near my vagina.

— kdn (@kdn13) January 6, 2013
Turns out, my husband will turn down a blowjob if he's on the phone with his Mom.

— Amber (@Amburglar_) January 22, 2013
Whenever my computer runs reeeeeally slowlyyyyyy, I have to fight the urge to lean in & whisper "you're adopted"

— Aparna Nancherla (@aparnapkin) January 16, 2013