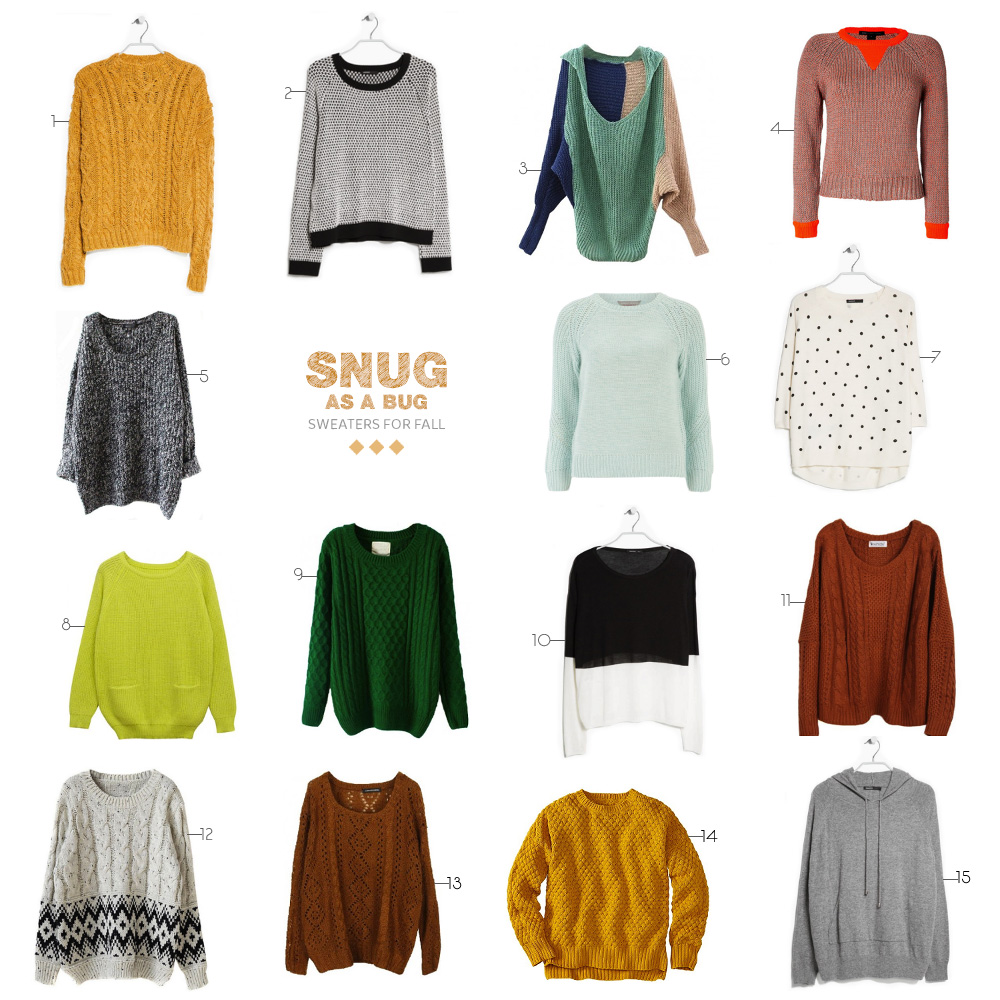 Last night I posted a picture of a tree to Instagram and commented that it was having a hard time committing to autumn:
The first comment which is the title of this post was from my friend Casey Carey-Brown who writes Life With Roozle. In most of her social channels she is wearing a hoodie in her avatar. Another commenter, Kaitlin, then asked if Casey was feeling okay. Why hadn't she suggested a hoodie? I really like how we all virtually take care of each other. Like, Casey, that is so not your online persona. Do you have a fever?
I am more of a hoodie-wearer myself, but if I'm going to be positive about colder weather I try to imagine curling up in a warm sweater with a cup of coffee and a book, something I rarely have time to do. And while I'm reading that book, all snug an toasty, I'll look out at all the snow my kids are shoveling and give them a thumbs up.
1. Mango Cable Knit Wool Blend Sweater
$69.99
2. Mango Monocrhome Sweater $59.99
3. V-Neck Pullover With Hood $12.75
4. Marc by Marc Jacobs Stingray Pullover $114
5. Sheinside Grey Loose Sweater
$29.99
6. Petite Mint Chunky Jumper $29
7. Mango Polka-Dot Wool Blend Sweater
$49.99
8. Pure Color Rabbit Hair Pullover $40
9. Pure Color Batwing Pullover $36
10. Mango Bicolor Modal Sweater
$49.99
11. Sheinside Batwing Pullover
$21.98
12. VonFon Chunky Pullover
$16.42
13. Open Knit Marled Sweater $19
14. Honeycomb Chunky Knit Sweater $79
15. Hood Wool Blend Sweater $59.99