(tap tap tap, is this thing on?) Jason. Jason. JASON! Dude, if I were gay I WOULD SO TOTALLY BE UP IN YO' GRILL. CAN YOU HEAR ME NOW?
Christmas as a mother is entirely different than Christmas on the other side, the side where I had the weekends off and got to sleep in past 6:30 at least once in a while. I have never really enjoyed shopping, and now that I have a child shopping is like having toothpicks shoved under my [...]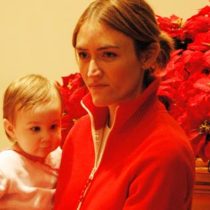 Jon took this photo and surprisingly no one was harmed or maimed during this excursion.