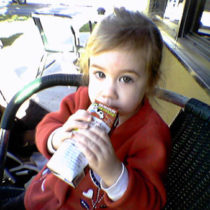 Or, as certain people in this family refer to it, AHHHHHHHHHHHHHHHHHHHHHHHHHHHH HHHHHHHHHHHHHHHHHHHHHHHHHHHHH HHHHHHHHHHHHHHHHHHHHHHHHHHHHH! My mother called this morning to check up on the Fart Family — that is one of the things I hold dear in this life, that I have heard the Avon World Sales Leader say fart out loud — and she asked [...]
For showing Leta how to dip a French fry into a Frosty. Because her body needs the nutrients.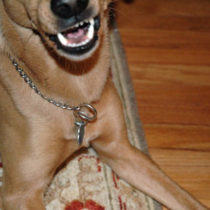 Originally spotted over here.