I bought this mobile almost two years ago from a catalog company that no longer carries it (although I did a quick search and found it here). We have it hanging in our office above the giant mess that is our fax/printer/photo copier to draw the eye up and away from that wreckage. I was [...]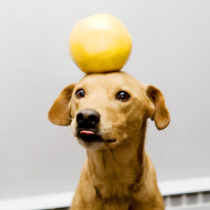 Chuck swears that positioning his ears sideways like that aids in his sense of balance. It's just a side benefit that it also makes him look somewhat special.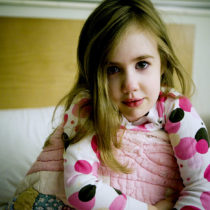 Hair has been brushed, teeth have been scrubbed, hands have been washed, stories have been read. Only thing left is to ask if there is school after she sleeps and the consequent five minutes of protest when I answer in the affirmative.