This is the second installment of my gift guide for people who are shopping for looney loon loonballs like myself, all from shops that carry such cool stuff that if an item is sold out you can pretty much just browse everything else there and I'd want that, too. I was going to limit my [...]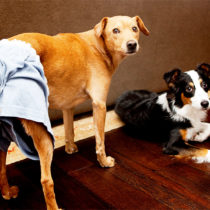 SHHHHH! Don't tell Jon, but I just put that pair of underwear back in his drawer.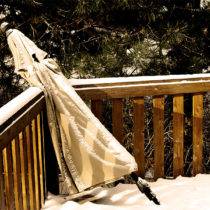 This was the scene this morning on the deck outside our kitchen. Oh, lonely, lonely umbrella, you whom we will not use for another six or seven months. I would hug you but that would be awkward.