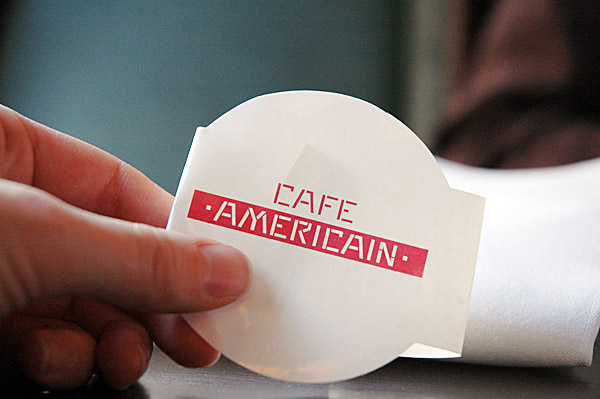 Yesterday we had lunch across the street at Cafe Americain where I had Drie Boeren Broodjes, perfectly yummy bread and cheese and pastrami, while Jon had some monstrously offensive slab of what they claimed was chicken covered in peanut butter. I willingly had a bite off his plate before knowing that IT WOULD BITE ME BACK. Some of y'all warned me about Dutch food, and I thought, yeah, can't be that bad right? It's that bad. That. Bad.
[———- this ———-] bad where ———- equals WILL KILL YOU. Badful.
Jon had to tell me to stop making a certain face so that he could finish his meal in peace. That face you make when you get a fishing hook caught on the cartilage inside your nose and someone yanks at it.
Then we took a canal boat tour in the pouring rain.
Thirty seconds into the tour it stopped raining, the skies cleared and everything looked like a children's picture book.
And then thirty seconds later it started to snow. And then the jet lag knocked me in the head and left me for dead.
Last night we slept a full 12 hours, so this morning we're rested and headed to the Van Gogh Museum. I will be dressing for all four seasons so that all possible weather scenarios are covered — short-sleeved shirt, ski vest, scarf, rain slicker, flask attached to thigh with velcro-strap.