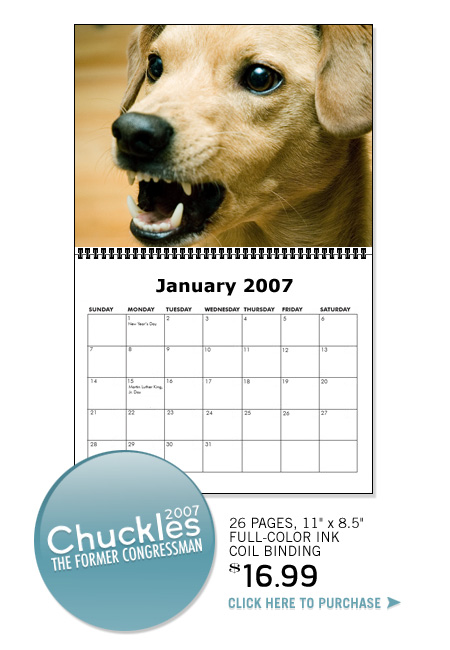 The Chuckles 2007 12-Month Calendar is finally here, and you know what that means? World peace can only be around the corner.
I have a feeling that if I ever quit being a professional whiner blogger, I might have a career in dog-wrangling, at least in terms of providing a service to say, an individual whose life would be made more meaningful if only she could get her Rottweiler to balance a cup of coffee on his head so that she could have someplace to set it down while she is reading the morning paper. This is what is missing in people's lives, they just don't know it yet.
Here is a preview image of the photos featured in the calendar:
Will Chuck see any kickbacks from this barbaric exploitation? But of course: artificial testicular implant surgery. BECAUSE HE HAS EARNED IT.