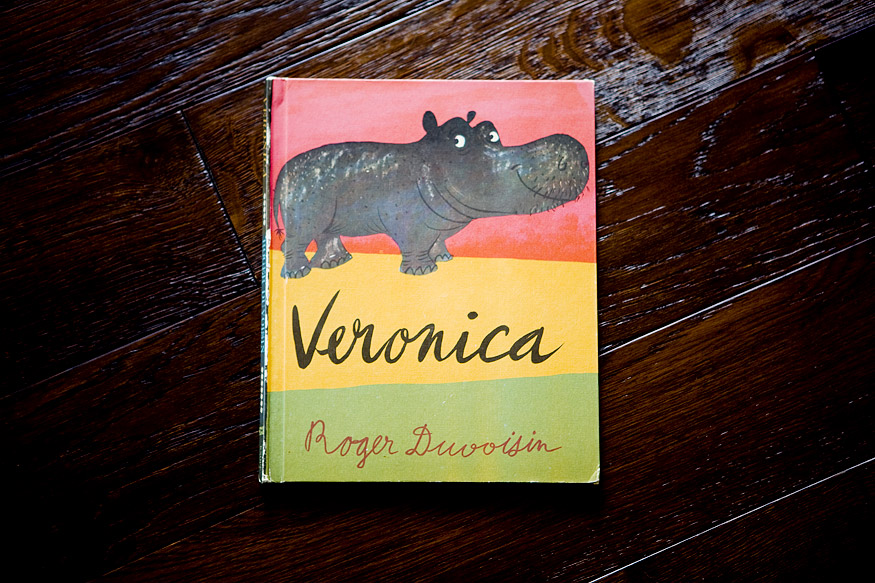 A reader named Catherine from Arizona sent me this original 1962 edition of Veronica
, a story about a hippopotamus whose dreams of being famous send her to the big city where she causes traffic jams, blocks sidewalks, and devours a pushcart vendor's vegetables in one big gulp. Eventually she is arrested and jailed. This, of course, is the part of the story where I swoop in and adopt her.
Since we're already talking about hippos I'm going to go ahead and post a link to Monifa, a baby pygmy hippo who lives in Australia and encourage you to hyperventilate at the sight of such cuteness. Many thanks to the hundreds of people who forwarded me that link, it's all I can talk about right now. Jon, however, would like to send you all an artistic photograph of his middle finger.