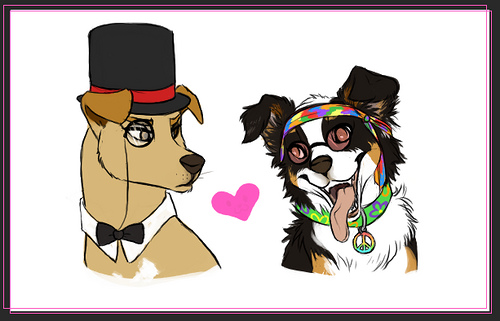 Last week a reader named Julie Watson sent over this illustration of Chuck and Coco and mentioned that while she thought Chuck was suited to be dressed as a Chinese zen master, she was unable to resist adorning him with a monocle. I think she hit it right on the money, if you ask me:
Jon saw this and couldn't breathe for two days straight. I'm thinking these would make great halloween costumes, although now that I think about it, what costumes would you suggest for the dogs this year? Sky's the limit!
UPDATE:
Julie Watson said: Well I don't really have a website or anything but you guys can feel free to email me at bulletproofwings@gmail.com if you'd like something similar.