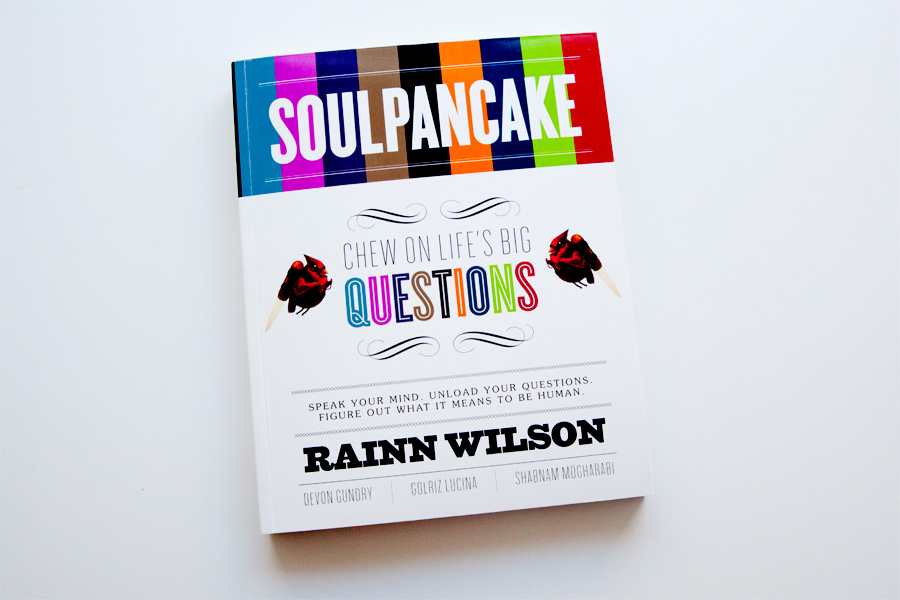 To say that I was flattered to be asked to write the introduction to the Love, Sex & Relationships section of Rainn Wilson's book SoulPancake: Chew on Life's Big Questions
would be a horrible understatement, especially since I'm in there with the likes of Amy Sedaris, David Lynch, and Justin Vernon of Bon Iver. The book is crammed with magnificent artwork and explorations of philosophy, spirituality, truth and even science to spur you to figure out what it means to be human.
Perfect for a long commute on a train or when you're waiting outside the pool for your six-year-old to finish her swimming lessons. Put it at the top of your stocking stuffer list.