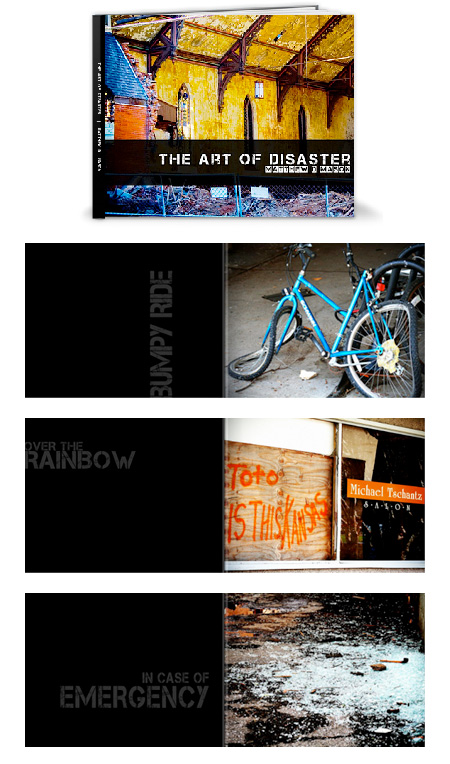 So, it's time to announce the winner of the dooce® 2010 Camera Giveaway, and before we begin, let me just say that while going through each and every book — and I mean that, I looked at every single one — I felt as though I had been invited to your weddings, your years in review, your child's birth, even your dorm room. The work put into these books was simply staggering, and I felt honored to get to peek inside. Thank you.
I picked out about fifty finalists and then Jon, Tyrant, and I sat down and judged those on originality and design and narrowed it down to three. From there we looked them over again and again, until finally we all agreed on one winner. NOTE: length of the book was not a consideration since that part of the rules seemed to confuse so many.
And so, without further ado, many congratulations to Matt M (subject to winner verification) for his book "The Art of Disaster."
He has won a Canon EOS 7D (18 Megapixels CMOS Digital SLR Camera with 3-inch LCD) with a 28-135mm f/3.5-5.6 IS USM Standard Zoom Lens.
Thanks to everyone who participated!
(If you have any questions about our decision you should contact ePrize after looking over the official rules page.)