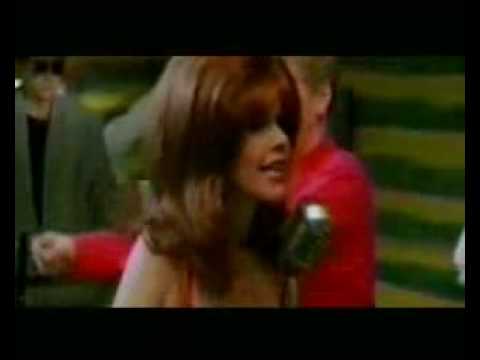 The other day I stumbled on a remix on YouTube of two songs that led me down a rabbit hole of remixes, and then all afternoon I was like, "Jon, just one more. ONE MORE." And he indulged me until finally he was like, "You said the last one you played was really, this time, going to be the last one, but you're asking me if I'd like to hear another one. What is the correct answer to this question?" And then I reminded him of how many times he's forced me to listen to his geek podcasts while we're driving somewhere, podcasts that have made me so nuts with all the "but the button is two centimeters too far to the right" bullshit that goes on when some new piece of hardware comes out that I almost jumped out of the car in the middle of the freeway. YOU CAN BROWSE THE INTERNET ON YOUR PHONE, DUDE. SHOW UP TO MY HOUSE AND I WILL SHOW YOU WHERE YOU CAN PUT YOUR DAMN BUTTON.
I'm not going to feature all the ones I found the other day, but I will share my favorite three, all from YouTube user thriftshopxl. First up, "Toxic" by Britney Spears remixed with "Love Shack" by the B52's.
Next, and this one is beyond brilliant and I wish I could favorite it sixteen hundred times, "Mama Said Knock You Out" by LL Cool J remixed with "Come on Eileen" by Dexy's Midnight Runners.
And finally, two of my most favorite songs ever both in line together: "No Scrubs" by TLC and "Close to Me" by The Cure.
If you guys know of any good ones, please share in the comments.