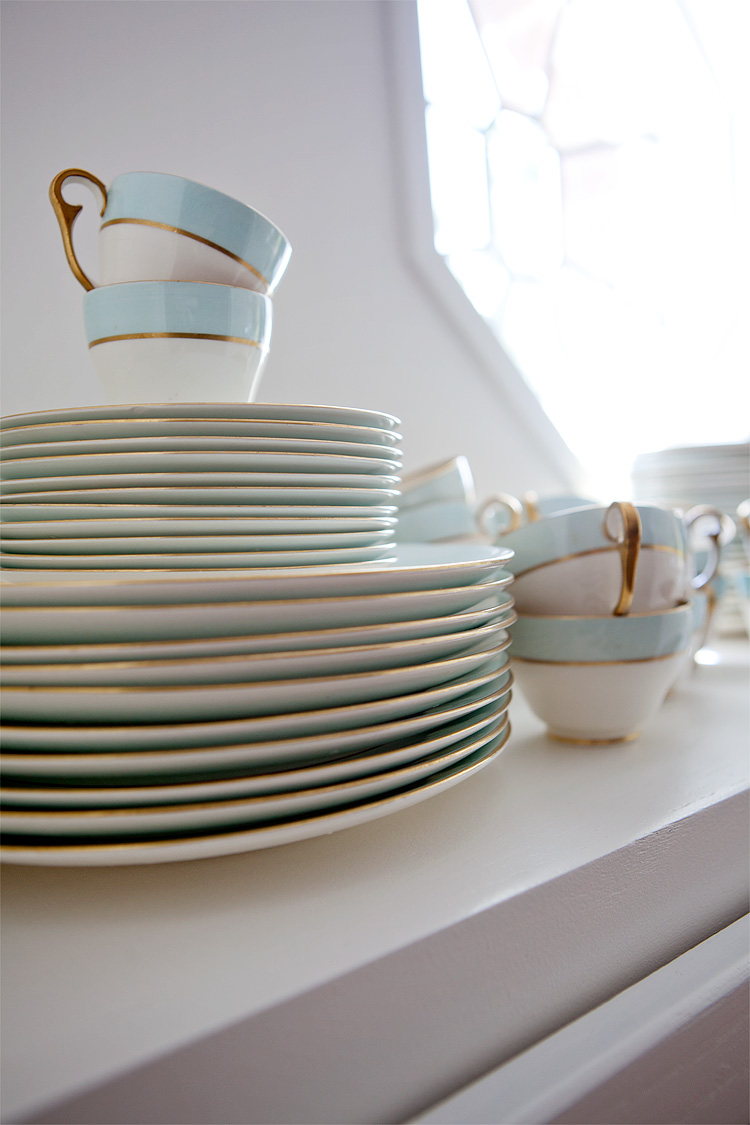 I met Ryan Marshall of Pacing the Panic Room and his wife Cole through the Internet and then in person when they came to the Alt Summit here in January. Cole was in an antique shop in Florida when she saw this huge set of china, one almost identical to the teacups and saucers I bought for Jon in 2007. She remembered that I had written about those teacups shattering after the shelf they were sitting on collapsed.
She took a picture right then and asked if she should get the whole set and send it to me. I couldn't believe one, her generosity in thinking of me; two, HER MEMORY; three, it's an entire set. Jon and I didn't do the whole gift registry thing when we eloped, and we haven't ever owned a nice set of tableware in our entire marriage.
Thanks to Cole, now we do.