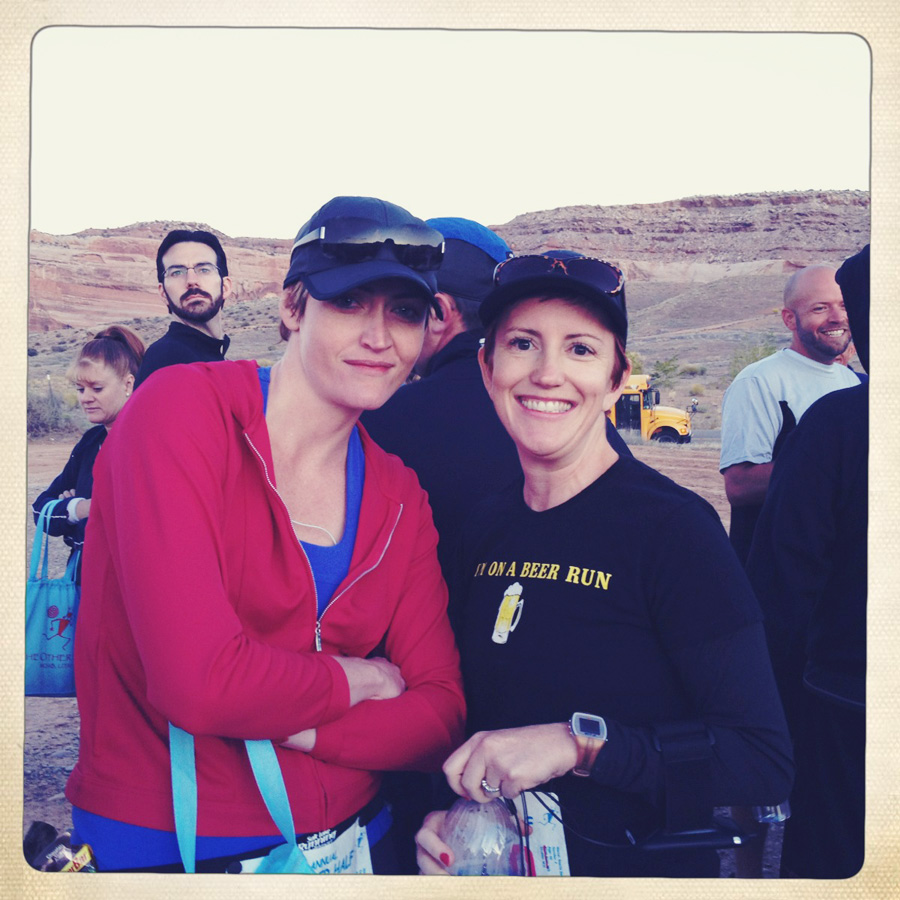 There is so much awesome in this photo.
Here I am with my friend Stacia about a half hour before the race. Look at her grin. How can you not love life with that grin around?
And that dashing young man photo-bombing the pic. He looks like he's about to break out some mad poetry.