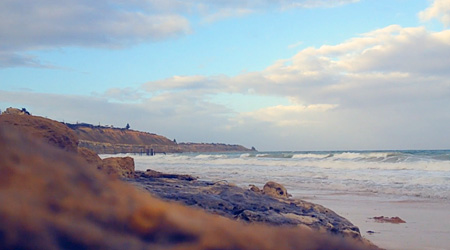 – A video shot entirely on the iPhone 4S
– Open Letter to that 53% Guy:
"And, believe it or not, there are people out there even tougher than you. Why don't we let them set the bar, instead of you? Are you ready to work 80 hours a week? 100 hours? Can you hold down four jobs? Can you do it when you're 40? When you're 50? When you're 60? Can you do it with arthritis? Can you do it with one arm? Can you do it when you're being treated for prostate cancer? And is this really your idea of what life should be like in the greatest country on Earth?"
– Windchime, a poem
– Artist Matthew Cusick makes collages out of maps. Talent like this cannot be human.
– Generation X Doesn't Want to Hear It:
"Generation X is a journeyman. It didn't invent hip hop, or punk rock, or even electronica (it's pretty sure those dudes in Kraftwerk are boomers) but it perfected all of them, and made them its own. It didn't invent the Web, but it largely built the damn thing. Generation X gave you Google and Twitter and blogging; Run DMC and Radiohead and Nirvana and Notorious B.I.G. Not that it gets any credit."
– Jamie, professional photographer and author of From Me To You, goes on a downright delightful tweed run.
– Dear Me: celebrity letters to their younger selves. Be sure to read the one from Jim Belushi. GUTTED.
– River Phoenix's Final Film To Get Released In 2012 (apparently a lot of the film was shot in Utah). This sent me into a costly, sad spiral of YouTube videos, one after another after another, that reminded me of his talent and unparalleled beauty. Look at this man. Dammit, the art he would have made.