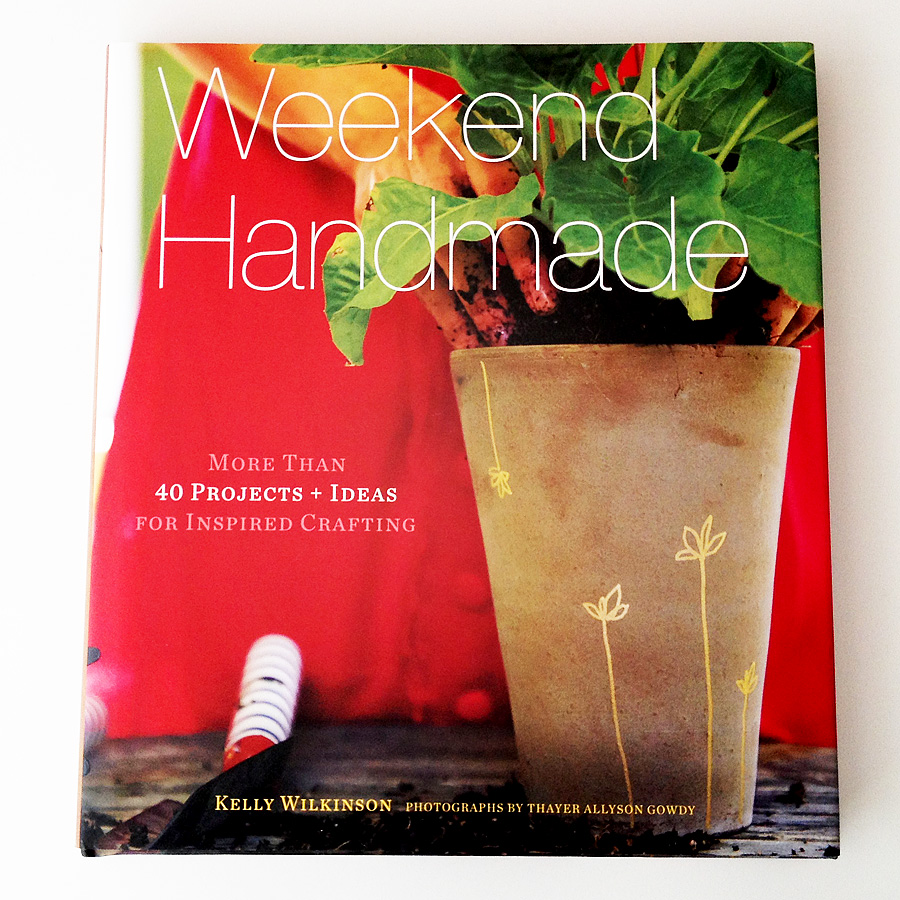 Packed with more than 40 DIY projects separated into three different sections of Make, Grow, and Gather, Weekend Handmade
not only takes aim at people like me who start to sweat when they see a glue gun, but also provides fresh ideas for those who carry one around their waist in a holster.
Author Kelly Wilkinson writes the blog MAKE GROW GATHER, and full disclosure, I've met her on more than one occasion. The book is just like her temperament: easy, casual, lovely to have in your company. This would be a fabulous addition to any library and a perfect hostess gift.