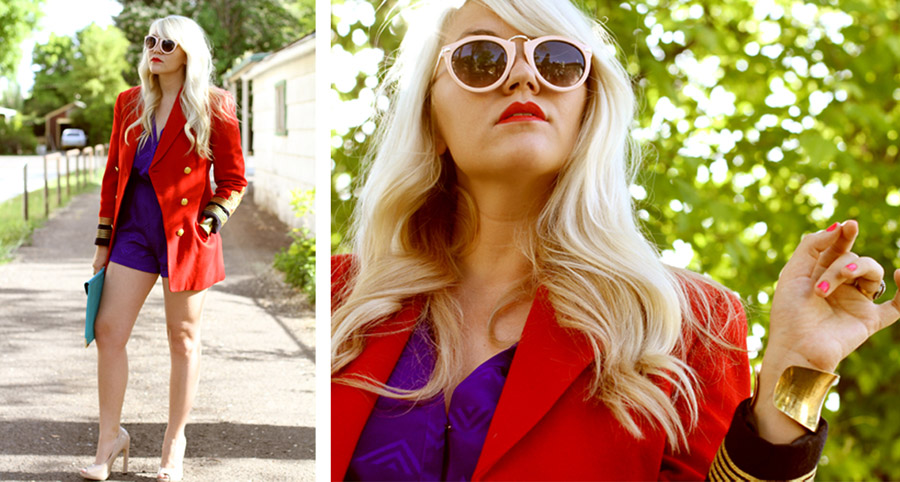 One if by land, and two if by sea;
And I on the opposite shore will be,
Ready to ride and spread the alarm
Through every Middlesex village and farm,
For the country folk to be up and to arm.
(I don't think I have to tell you that I typed that out straight from memory.)
Jacket: Vintage (similar here)
Romper: Vintage
Heels: ASOS
Clutch: ASOS
Sunnies: ASOS
Bracelets: ASOS
Me: My MOM; Happy Mothers Day!
(You can find Cami here. Photos by Billy Concha.)