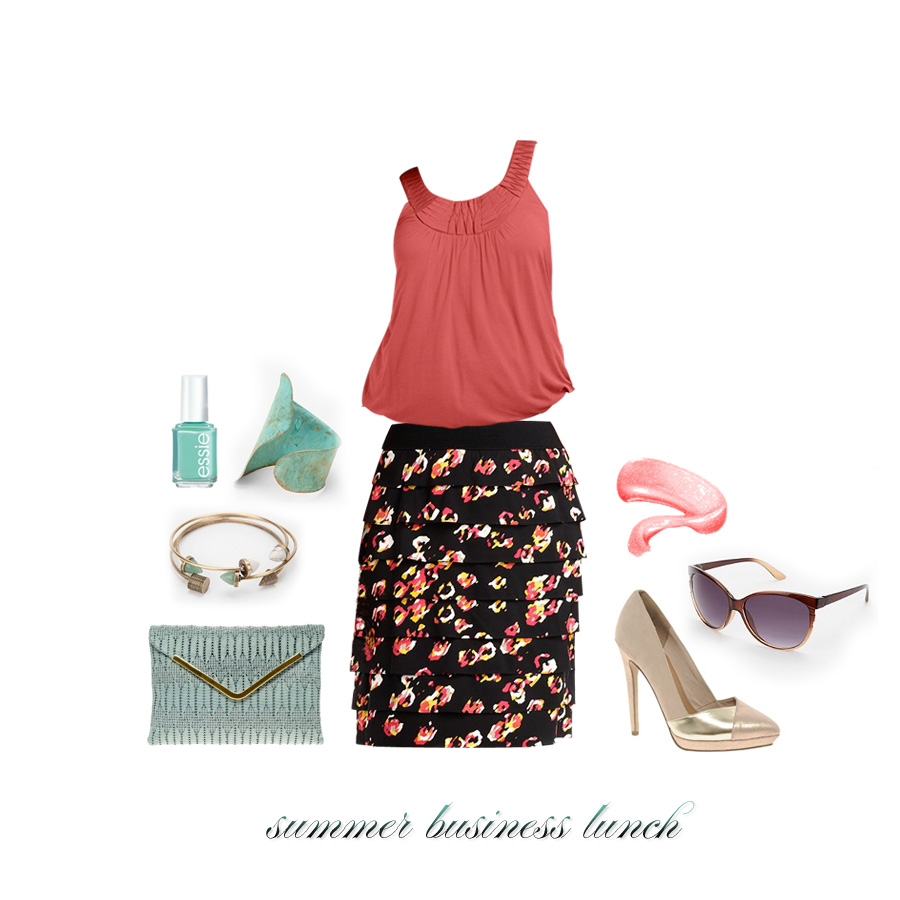 Is it ever okay to wear a tank top to a meeting with someone who could potentially affect your paycheck? Of course, as long as you order them an iced tea from Long Island.
Alfani Plus Size Top, Sleeveless Embellished Bubble Hem $19.99
Alfani Printed Tiered Pencil Skirt $17.99
Sibilia Patina Brass Cuff $158
essie nail color, turquoise & caicos $8
Archaeology Bangle Bracelets – Set of 3 $28
Weave Metal Bar Clutch $52.19
Terrybly Shine Lipgloss: Honeymoon Kiss $44
Striped Cat Eye Sunglasses $14
Pointed Court Shoes In Color Block $86.98
This episode of Hankering is brought to you by Macy's.