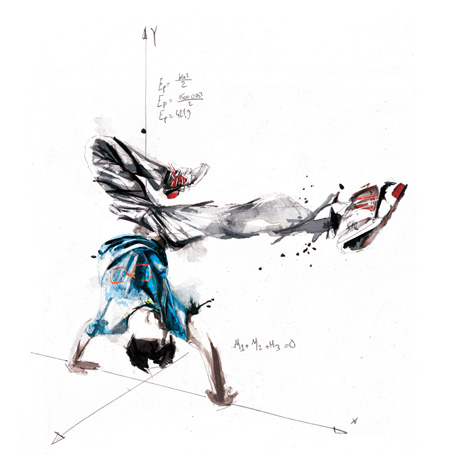 – Sketches around break dance for the new identity of Volnorez school in Moscow.
– Ain't no truer clip on YouTube. Love you, Julia Sugarbaker.
– Margaret Atwood's 10 Rules of Writing:
Prayer might work. Or reading ­something else. Or a constant visual­ization of the holy grail that is the finished, published version of your resplendent book.
– Star Wars Opening Weekend Photos at San Francisco's Coronet (1977)
– Somewhat related to the previous link.
– 10 Words You Literally Didn't Know You Were Getting Wrong
– Short of the Week, the magic of stories. There goes your weekend.
– Japan's first 'cuddle cafe' lets you sleep with a stranger for Y6,000 an hour:
So basically, you're paying about 6,000 yen an hour to lie in bed with a complete stranger. The website doesn't specify what customers are and are not permitted to do during the standard course, but it's probably safe to assume your options are limited to "close your eyes and be quiet."
– WHOA, SCIENCE: Baby Mice Born from Eggs Made from Stem Cells
– Somewhat related… ABOUT FUCKEN TIME: "Rush have been eligible for the Rock and Roll Hall of Fame since 1998, but this is their first time appearing on the ballot."
– For the first time in their lives two dozen recently rescued ducks get their first taste of life in a pond.
– Orlando Cruz becomes first openly gay man in boxing: "I have always been and always will be a proud gay man."
– The Most Iconic Film Title Sequences of All Time
– The Crying Competition: a race to see which man can cry first.
– A few of my favorite recent tweets: