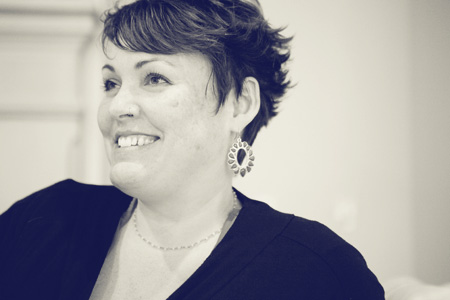 My old friend Leah Peterson flew up from San Diego on Friday to spend a lazy weekend with me, one gloriously free of hot glue guns, pipe cleaners and googly eyes. Leah and I have a long-standing joke between the two of us about craft projects that isn't so much of a joke as it is a personal mission of hers to get me to give in to my Mormon upbringing and create something spectacular out of popsicle sticks. And then glitter the shit out of it.
(Glitter is indeed a verb. It's used over 40 times in The Book of Mormon.)
What she doesn't seem to understand is that her Mormon upbringing, while scripturally similar to my own, was very different in terms of learning homemaking skills. She knew how to sew a button onto a shirt before she could talk. And thimbles? Thimbles are for pussies. You can't find thimbles in the womb and that's where she learned how to knit her own sweaters. The woman was born fully-clothed.
Me? Homemaking skills? I didn't know how to boil water until high school chemistry when Ms. Kraston introduced me to a bunsen burner.
Knowing my aversion to all things ADHESIVE and AFFIXABLE and HOLY SHIT I'VE GLUED MY THUMBS TOGETHER, she packed some watercolor pencils for my kids to mess around with. I'd never seen these things before, but it's virtually mess-free. Draw your work of art with pencils and then lightly comb over it with a water-filled brush to achieve a watercolor effect, all without the inevitable disastrous rivers of blue and red and orange pouring over the edges of the paper onto every surface in the room.
Every surface, Heather?
YES. EVERY SURFACE.
Aren't you being a tad bit dramatic?
HAVE I TOLD YOU THAT WE ARE ALL GOING TO DIE HOMELESS AND ALONE? NO? WELL, TOO BAD YOU USED THAT CARDBOARD BOX FOR A CRAFT PROJECT.
Leah was here for almost three days and she broke out a needle and thread only once. To fix a pillow of mine that has had a hole in it. For, I don't know, months? Years? Since the day I brought it home? And did she pass judgment? Did she? NO. NOT ONE SYLLABLE OF JUDGMENT. Why not? Because the Internet can take care of all that for her.