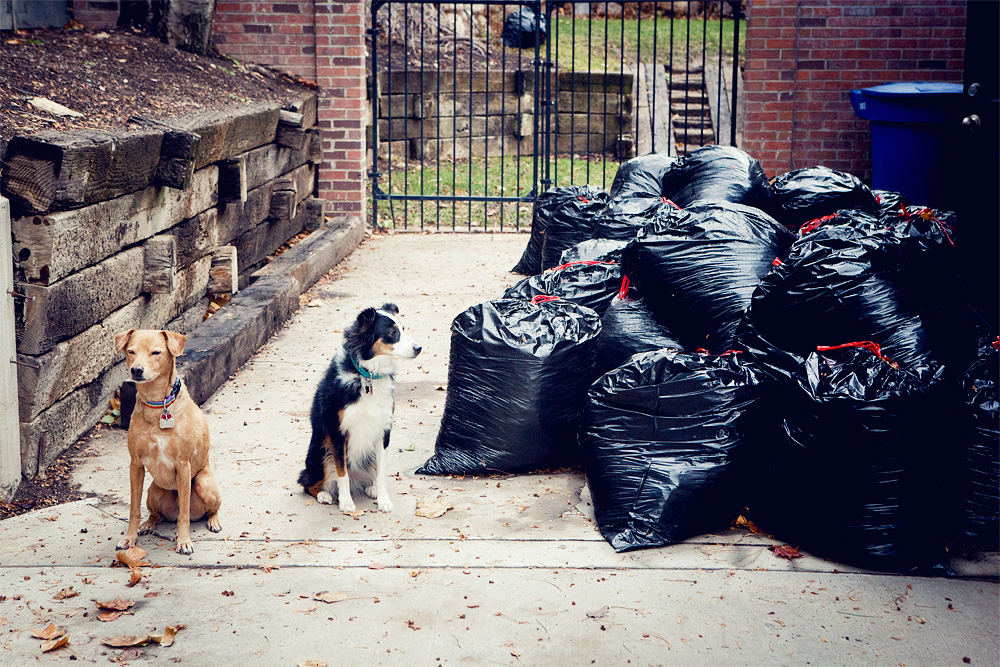 On Saturday morning every single person on my side of the family (except the one in college who had to be at work) came to my house to help me rake the leaves in my yard. All of them. That would be: my mother Linda. My stepfather Rob. My father Mike. My stepmother Nelta. My sister September and her husband Steve. Four of their five children: Mariah, Britton, Joshua and Noah. My brother Ranger and his wife Kim. Their five children: Sienna, Rachel, Talon, Benjamin and Adam. Seriously, this paragraph is straight out of the Book of Mormon where the dude is trying to describe the lineage of a prophet. Except there is no one named Nephi.
This was a task I did not think possible, there were just so many damn leaves. But my mother bought donuts and chocolate milk for everyone to fuel them up. And then every single hand INCLUDING LETA'S got in that yard and went to work. She touched wet leaves and never once complained that she was melting.
That's over fifty bags of leaves right there. 50. FIF-TEEEE. My family raked fifty bags of leaves. Because I had a glaring need and they have so desperately wanted to help me through what has been the most difficult time of my life. I couldn't have ever done this alone.
I live here because they do. Yes, I could do my job from anywhere. But they aren't anywhere. They are here.
Thank you, family. I am so lucky to have you.