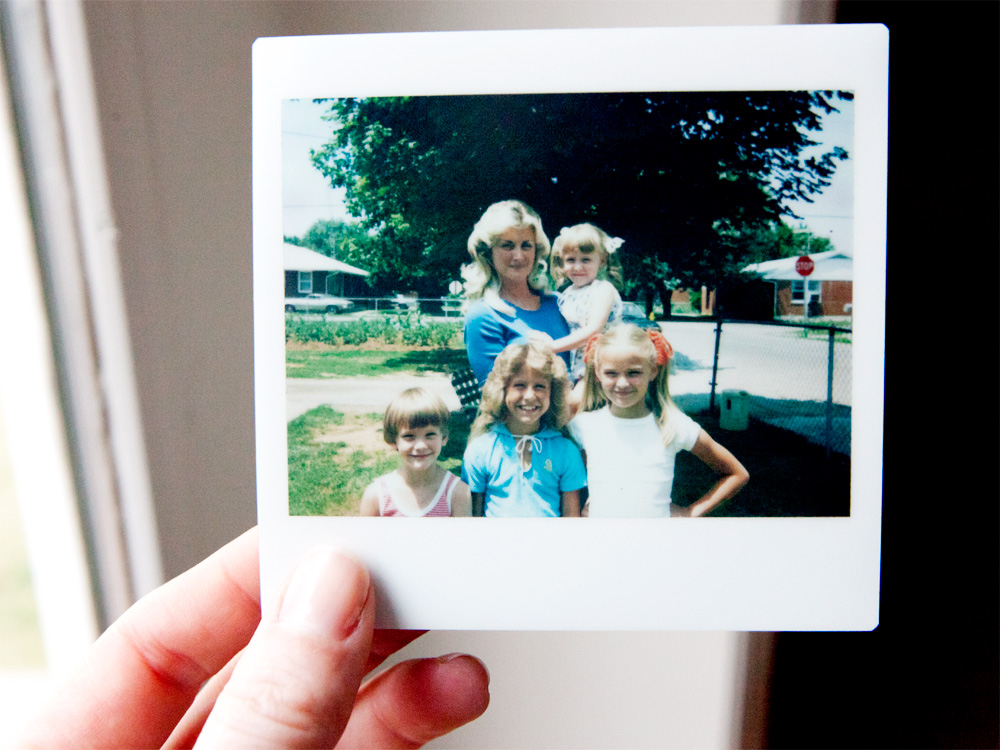 Today is my mother's birthday, and while looking for a photo of her to post I came across this one from the late Seventies where I am totally copping a feel! She breastfed me until I was two years old, and I guess I became very possessive.
That's my brother Ranger on the bottom left, my sister's best friend from childhood in the middle, and my sister September on the right. We're standing in the front yard of my Granny Boone's house in Bowling Green, Kentucky. Look at how stunning my mother is. She still takes my breath away.
I want to thank my mom for saving my life this year, over and over again. Growing up we had an intensely close connection, and in high school she was my best friend. I wasn't the typical teen who rebelled against her parents. In fact, she knew every one of my secrets. I confessed my first kiss to her the morning after it happened.
We endured a rough patch when I left the church, but I feel like the ongoing struggle of the last eighteen months of my life has brought us back to that connection we shared in my more innocent years. She's the first person I call when I get a good piece of news, the only person I want to talk to when I'm about to burst into tears. What we share is so valuable and rare, and I am the luckiest person in the world because she is my mother.
Happy birthday, Mom. You continue to be the most compassionate person I've ever known.