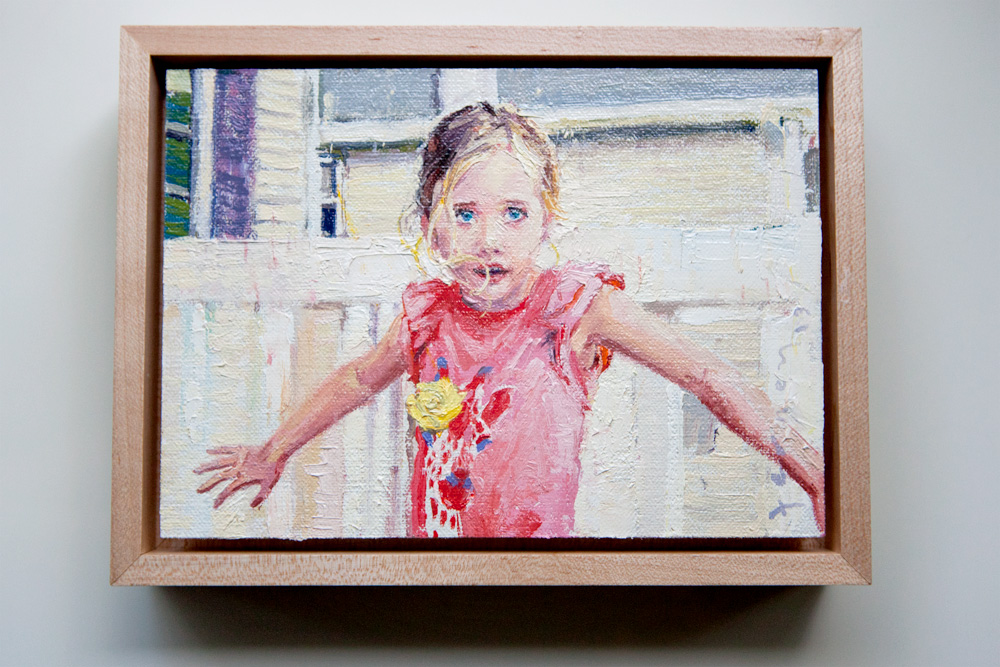 Fellow blogger Jordan Ferney of Oh Happy Day and her husband Paul have put together what's called The Commission Project, an affordable way to get a personal, one of a kind piece of artwork for the holidays. Here's how it works:
1. Upload a picture of one subject. Person, pet or one object (toy, piece of fruit, bike etc.)
2. Choose a frame
3. Pay $240 and enter shipping info
4. A framed 5×7 painting by Paul will be shipped no later than November 30th. Painting, frame and shipping are all included.
These paintings are usually priced at $650 and sell out fast. You can see why when you look at the original photo of Marlo here. This is an absolute treasure, and no, Mom. You can not have this.