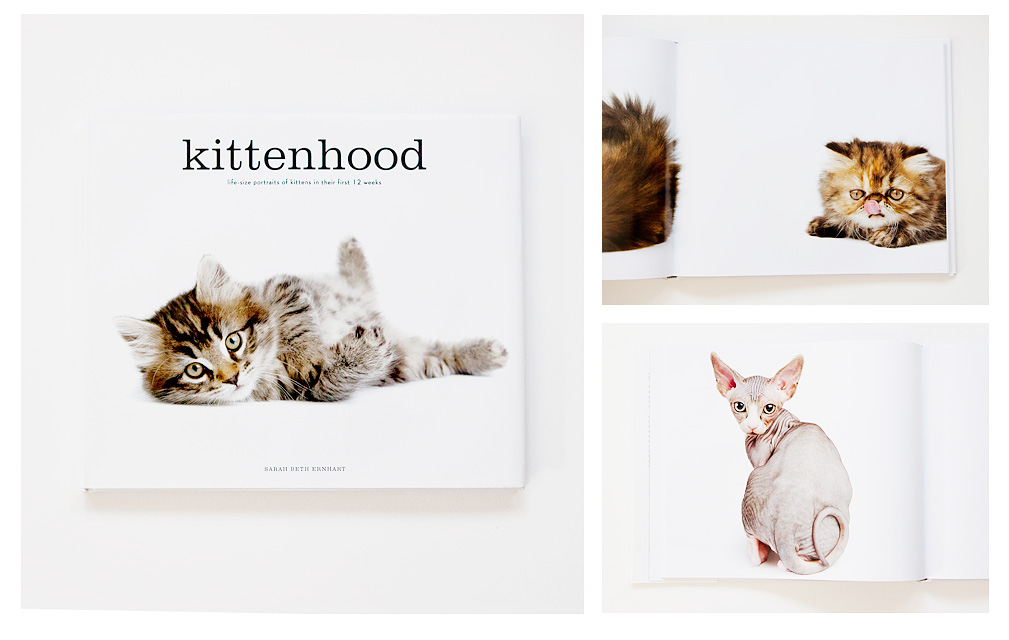 Kittenhood: Life-size Portraits of Kittens in Their First 12 Weeks
is a spectacular coffee table gem by photographer Sarah Beth Ernhart. She features twenty-five varying types of kittens, some mixed breed, some purebred, all photographed by her at life size. Each kitten is less than twelve weeks old so there is an abundance of fuzzy ears, tiny paws, and irresistible snuggableness. You think you're not a cat person and then you look straight into the green eyes of these kittens and you think, hmm. I probably wouldn't want to flick that one in the nose.
It's a gorgeous collection of photos, a perfect gift for a cat lover and anyone who would like to own a cat but can't because they cause rashes, runny noses, swollen eyes, and staggering ER bills.