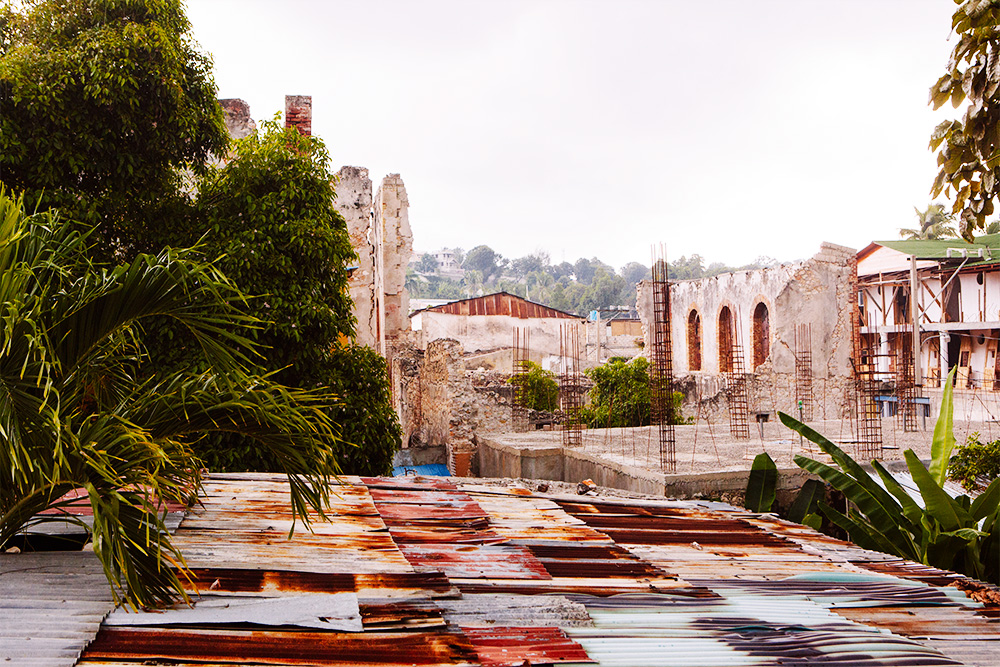 Our group in Haiti stayed at Hotel Florita while in Jacmel. This part of the country had a distinctive style to it, a bit like New Orleans, particularly this hotel. This was the view from the balcony outside my room, and as you can see, quite a bit still needs to be done to fix what happened during the earthquake. From the hotel's website:
The Hotel Florita was hit hard by the earthquake. We include these photos to show our dedication to Jacmel. It was difficult and expensive to rebuild so extensively. In fact, plans to expand the hotel, and build peasant-style houses on beachfront we have in Ti Mouillage, were derailed as we spent those funds saving The Florita and making it safe (it is sturdier now than it was before the earthquake).
Everywhere we looked we witnessed the paradox of this gorgeous Caribbean landscape, the lush hills and palm trees as a backdrop for so much destruction and poverty. The restoration they performed on the hotel is unreal when I compare what it looks like now to the pictures after the earthquake. If you are ever in Jacmel, you must stop in and at least take in its magic. You'll never have a better rum sour.