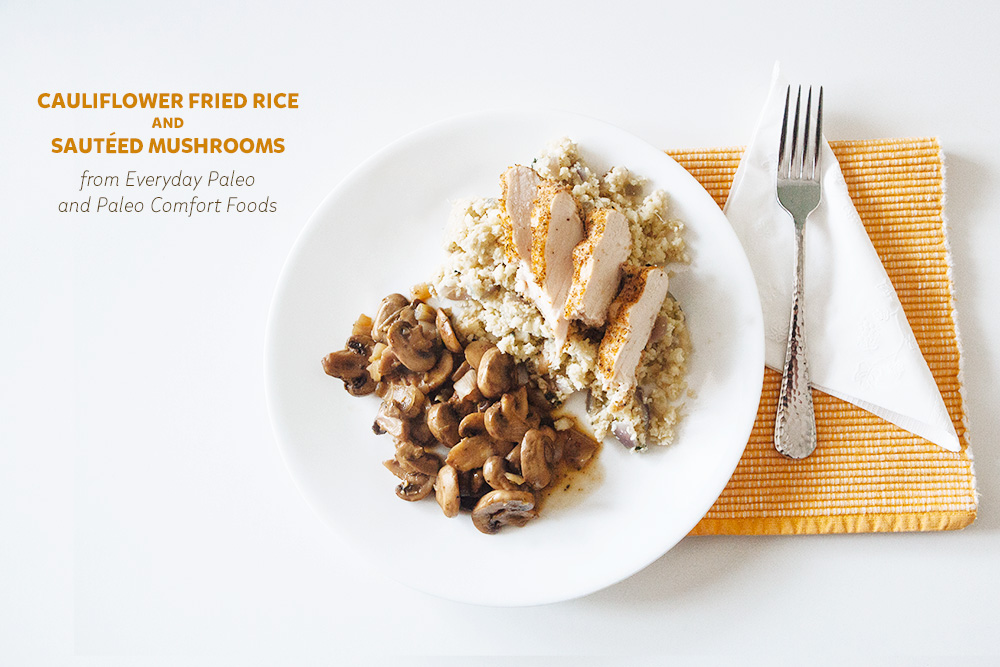 Earlier this week I decided to attempt a meal that includes the Paleo version of rice made out of cauliflower (if you do a search for "paleo cauliflower rice" you'll find a ton of recipes). I think I probably should have invested in some better cooking equipment before I started this whole endeavor because it's taken me four tries to get this rice to resemble rice. My Obliterate Everything Blender
is terrific for making smoothies and destroying old computer hardware. Not so good if you're looking for a lighter touch. I have since been researching food processors:
Just watched an 8-min video on how to use a food processor and loved every second of it. Middle age is disgusting.

— Heather B. Armstrong (@dooce) March 4, 2014
The rice recipe I use is the one in the Everyday Paleo
cookbook, and it's bursting with flavor even when you use the wrong appliance like I did and the consistency resembles mashed potatoes. I made a few adjustments this time and, boom, it actually resembled rice. Life right now is about recognizing small victories so I took a moment, spiked a football and then got down on one knee and pointed to the sky.
I topped the rice with a grilled chicken breast and accompanied it with a sautéed mushroom recipe I found in Quick & Easy Paleo Comfort Foods.
I got that recipe right on the first try! I'm starting to understand certain ingredients and processes better, and the oddest, most surprising thing is happening: I'm enjoying myself. I really thought I'd get a couple of recipes into this, give up and go back to buying pre-roasted rotisserie chickens at the grocery store, and instead I'm scouring my cookbooks every week excited to try something new. My late Granny Boone who slaved in the kitchen every day for nine kids is doing a slow clap for me from her grave.
Previous recipes:
– Tuna patties and coleslaw
– Your basic chicken salad
– Mild yellow chicken curry
– Curried cream of broccoli soup
– Paleo carrot soup