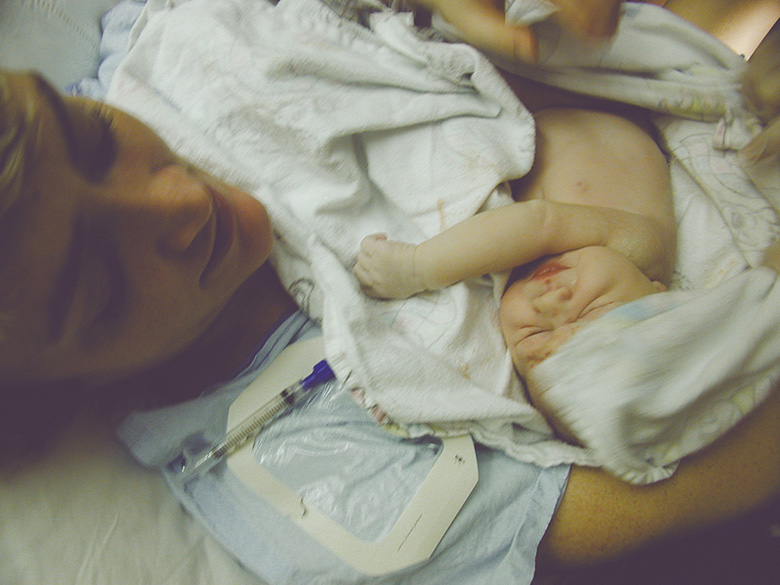 This past January I was honored to be a part of keynote panel at the Alt Summit with my fellow board members of Every Mother Counts discussing the work they are doing to improve maternal health around the world. It might seem like an odd pairing because Alt Summit is a gathering of design, craft and lifestyle bloggers, but many of the women sitting in that audience are similar in so many ways to the women who are the focus of EMC's work. They are mothers, yes, but they are also the ones coming up with the recipe for dinner and patching the clothes for ever-growing limbs and providing for their children in the most creative ways. They are the center of the home.
During the panel I shared a sadness I've felt about the increasing lack of independent storytelling online, how so much of the content being produced now is all about images and beautifully styled vignettes. So much of the web has become a giant Pinterest board. Why share that emotion with that audience? What's interesting is that one of the most consistent sources of incoming traffic to my website is Pinterest. And it's not because of a picture of a room in my home or an outfit I wore to a fancy dinner. It's a picture of me when I'm 40 weeks pregnant and it links to the story I told about Marlo's birth. It's been pinned to several thousand different Pinterest boards which leads me to believe that there still exists a very real need for connection and storytelling.
The story of Marlo's birth continues to be one of the main subjects of the email I receive from readers. Her birth was very different from Leta's because I had done so much research about my options in the weeks leading up to her delivery, options I simply did not know existed until a book
landed in my lap and changed my life. I wanted to share what I had learned to let other women like myself know that they had options, they had power. I feel an ongoing duty to share my experience given that so many women around the world have no options, have no access to care whatsoever, and are therefore powerless.
The more women who understand that they have power and access to what they need, the more who will understand the urgency to extend help to those who have none. I truly believe this.
That's why our stories are so important. Even the stories where a delivery was riddled with complications because it, too, is just one of all the varying shades of this shared experience. I remember in the days after I was "born" a mother with Leta thinking that I had just locked hands with thousands of generations of women. THIS was what they have all lived through. THIS exact experience had been lived by so many women before me and I had never in my life felt so human, so connected.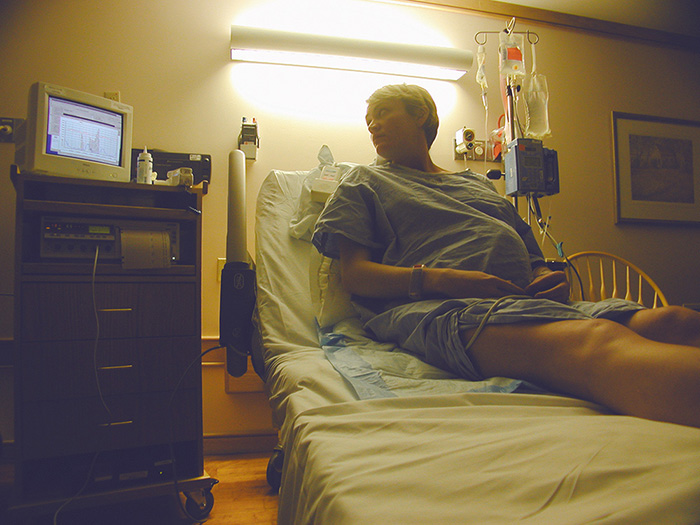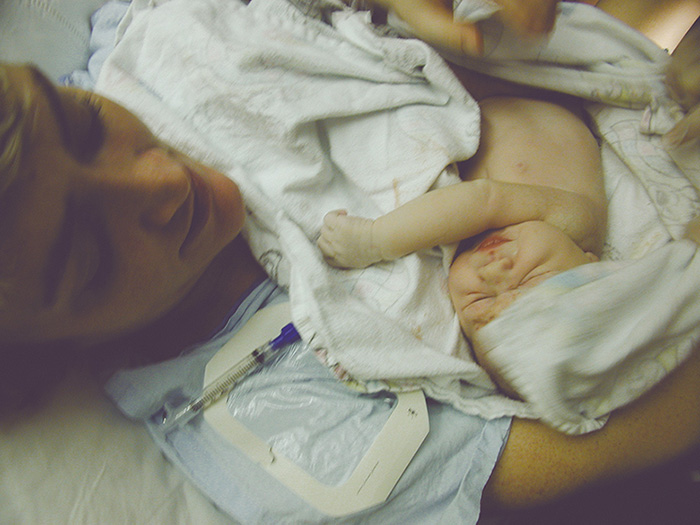 This year for Mother's Day, Every Mother Counts is asking mothers everywhere to join them in a campaign called "Every 2 Minutes." With every child's birth a mother is also born, and on this Mother's Day, like every other day of the year, 800 women will lose their lives during what should be a joyous and empowering experience. That's one woman every two minutes.
Help EMC raise awareness and resources that will support mothers and mothers to be around the world:
Take 2 Minutes to Take 2 Actions
– UPLOAD 2 photos of the day you were "born" a mother on the EMC Facebook portal. 
– RUN 2 miles using the Charity Miles app (which will donate $0.25 per mile to EMC)
– SHARE 2 facts about maternal health on 2 of your social media networks.
– DONATE 2 dollars to Every Mother Counts.
– GIVE 2 gifts with one purchase by giving a gift that also supports maternal health programs around the world.
– INVITE 2 friends to Take 2 actions of their own.
You can learn more about all these options here: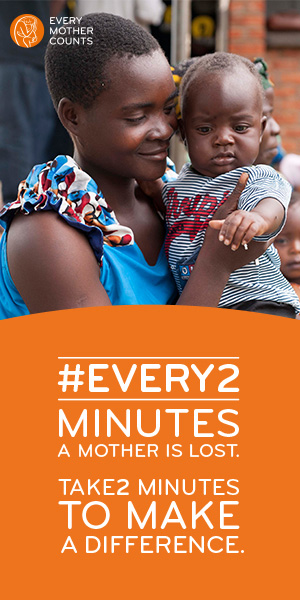 I will be running at least two miles using the Charity Miles app in the next couple of weeks (as many miles as my legs and longterm injuries will allow me to). I also invite you to take 2 minutes to support this cause, to help get crucial supplies where they are needed most, to help train birth attendants, to fund education where it can save lives. Let's lock hands.