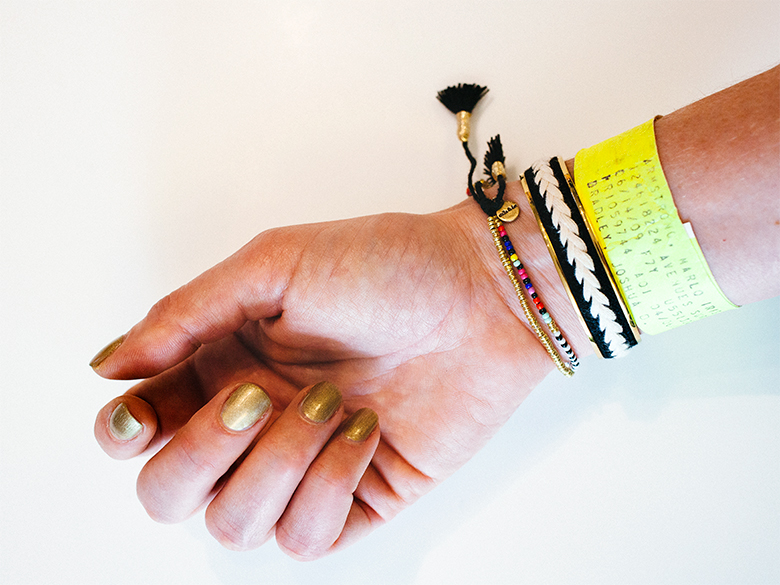 Did I mention that I dropped a bomb in my lap when I relaunched this website? I did? Well, pardon me for repeating myself, but I dropped a bomb on me. And it looked and sounded exactly like this:
Bedazzeld camo? I'll have three, please.
That outfit is my outlook on life right now in a visual bucket.
I'm putting together a Mother's Day idea guide, and here in the rush to finish it I have been informed that one of the really important items I'd like to feature is about to sell out. It's called the Melody Bracelet, and from now through the end of April, Stella & Dot will donate all net proceeds of this bracelet to the HollyRod Foundation, a nonprofit organization dedicated to providing compassionate care to those living with autism and Parkinson's disease. (Shit. It sold out. Here are a few other options that benefit the same cause: one, two, three, and four.)
I'm also wearing (and suggesting) the Illuminate Cuff, all proceeds of which will be donated to Every Mother Counts, an organization I may have written a thing or two about in the last six years. The people over there mean the world to me, so if you're stumped as to what to give your mom or sister or friend for Mother's Day, you can give a beautiful gift to a mom and help out other mothers around the world by doing so.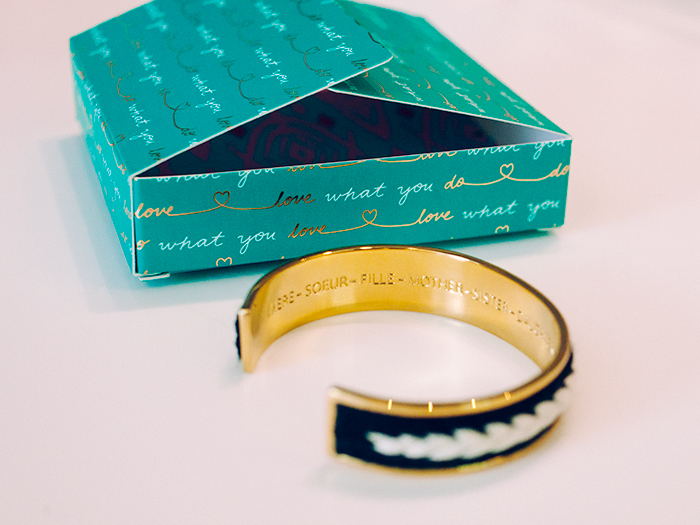 The other bracelet? It's a Mother's Day bracelet, too, but it's one of a kind, and you can't have mine. I told Marlo I'd wear it until it fell off of my arm from life's wear and tear. I don't even care that people look at it, realize it's a hospital tag, and immediately think drugs? or crazy? and automatically assume crazy! FINE. WHATEVER. They're right, of course, in the grand scheme of things, but if they won't assume the worst about me because of my crazy, I won't judge them for wearing pleated and tapered khaki pants WHICH I HAVE DONE BEFORE: Some of the Celebrities other than Shannon Elizabeth and Giovani Ribisi I have Encountered While Living in Los Angeles
Did I ever learn my lesson.
Someday you, too, might meet some bespectecaled nerd at the CD release party for the first season of "Felicity" and make all kinds of misguided characterizations of said person because of her pleated and tapered khaki pants only to see her years later as the headliner in "Alias" and kicking some serious ass playing Elektra. Leta and I recently finished watching that season, and I immediately remembered writing about that CD release party and thought, "My god, I didn't give Jennifer Garner the benefit of the doubt!"
Which reminds me, I need to do an updated post about all the celebrities I've encountered since leaving Los Angeles, a list that would include such people as Norah Jones, Peter Frampton, Donny Osmond, India Hicks, Karlie Kloss, and… well… Lance Armstrong. But I can't really write about that experience here since this is a family-friendly website. All I know is he wasn't wearing pleated and tapered khaki pants at the time so we know that this kind of wardrobe choice has ZERO to do wth one's character.
God help him if the paparazzi ever finds my phone.