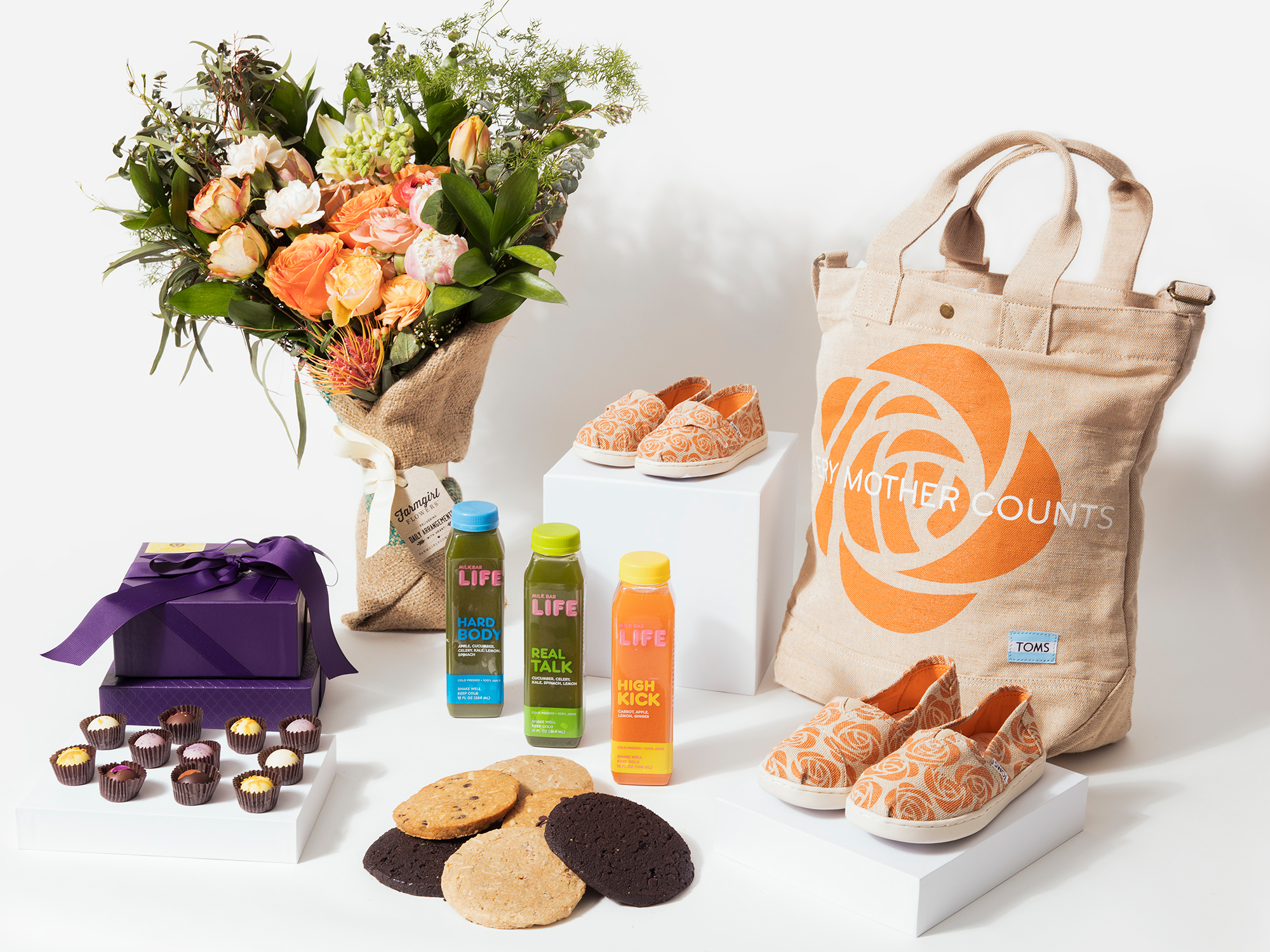 I'm spending three days this week in San Francisco with the team at Every Mother Counts who see Mother's Day as one of the best vehicles to try and raise money for the incredible work that they do around the globe. One of their current grants supports Jennie Joseph who runs the Easy Access Women's Health Clinic in Orlando, and as a board member I joined the team last December when we traveled to Florida to hear about Jennie's ongoing needs.
Two women die every day giving birth in the United States, and the obstacles many low-income and at-risk women face to basic pre and postnatal care should make us ashamed and screaming angry at the state of healthcare in this country.
Jennie serves this at risk population in central Florida despite every obstacle our society and government has thrown in her way. She is the greatest of human beings, and I have never met anyone more dedicated to the cause of maternal health. She is a woman who serves other women when they are in need of it most.
You can buy an assortment of Mother's Day gifts while also supporting this life-saving work.
If you need more ideas, here are a few of my own wishlist items that my children will not get me. And that's okay. I get to spend every morning, every day, and every night with my girls. This is a treasure, a privilege, and a recipe for a nuclear war if Marlo starts her period before Leta leaves for college.
PSST, LETA: I WANT THIS GODDAMN TOASTER, KID.
Carpe The Fucking Diem print, coffee mug
KitchenAid 1.25-Liter Electric Kettle
Happy Legs Club
Eparé Dairy Frother (works with soy, almond and other nut milks)
Love Goodly bi-monthly subscription box (featuring vegan, toxin-free beauty & wellness products)
EMC Orange Rose Tank
The Subtle Art of Not Giving a F*ck: A Counterintuitive Approach to Living a Good Life
BELLA LINEA 2 Slice Toaster with Extra Wide Slot
CamKix Camera Lens Kit for iPhone 6 / 6S (includes 8x Telephoto Lens / Fisheye Lens / 2 in 1 Macro Lens and Wide Angle Lens / Tripod / Phone Holder / Hard Case / Velvet Bag / Cleaning Cloth)