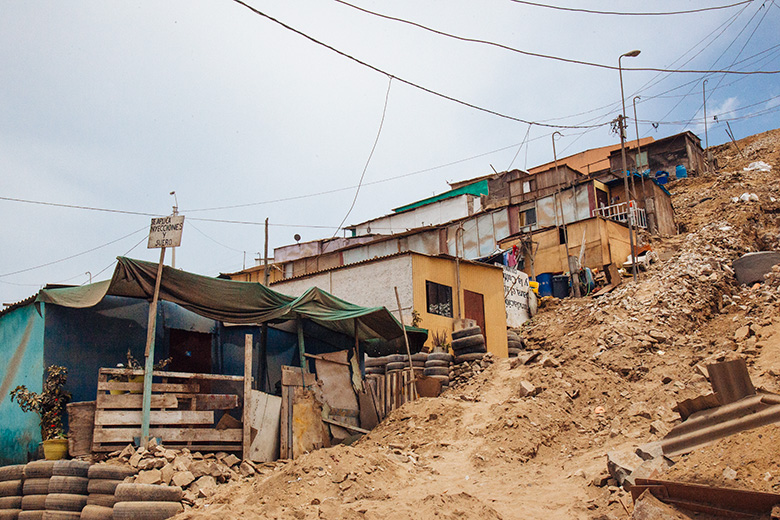 Saturday morning I flew to LA to catch a connecting flight to Lima, Peru to visit the the Latin American headquarters of Krochet Kids intl., a lifestyle brand that is also an innovative non-profit that makes fashion-forward apparel targeted towards Millenials.
Do what? What on earth, Heather. Millenials are spoiled enough. They do not need you traipsing into another hemisphere to bring any more attention to their raging entitlement.
(HI, ALL MY COUSINS IN THEIR TWENTIES! STILL LOVE YOU! BUT YOU ARE OWED NOTHING!)
Sure, but there's this: each item in their collection is made by impoverished women in Uganda or Peru who take part in a mentoring program over multiple years with the end goal of entering the broader workforce and achieving independence for themselves and their children. Here in Peru most of the women in the program live in a squatted shanty town in the hills around the district of Chorrillos. They have no running water. Transportation in this area occurs on unpaved roads. And an actual person from Korchet Kids intl. shows up at their door offering a life-changing opportunity, an otherwise impossible vehicle out of these circumstances.
Harnessing the consumption decisions of Millenials for this end is beyond clever. It's transformative and sustainable. This non-profit model eschews donor dependency. In fact, they fund 80% of the work they do for these women through the sale of product year over year.
Here I'm standing outside of the home of Rosa Barahrona: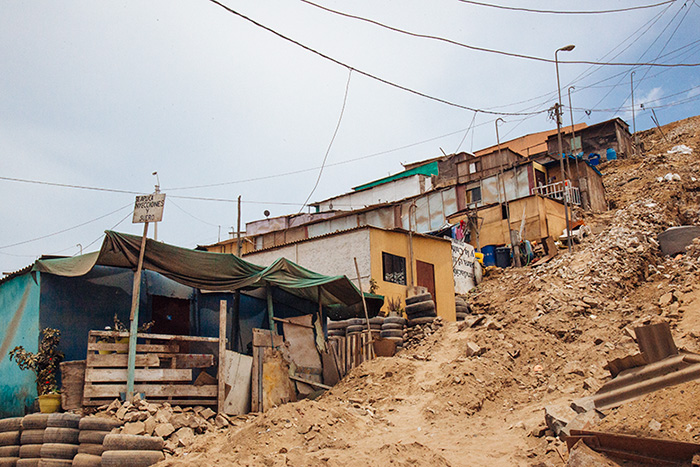 She is the artisan who handcrafted the Beanie I'm wearing in this photo:
I met her yesterday and have more about her story later—yes, her story. That's what I do here. I tell stories, ones similar to that of Paul Bunyan and Brer Rabbit and Bigfoot. Also, there was once this woman named Heather B. Armstrong who made money off a mommy blog. The hell.
But for now, I just wanted to bring attention to this audacious organization and take as many notes as I can while I'm on the ground here. It's a small but ambitious and brilliantly managed operation that truly believes and is manifesting the idea that vulnerable women can thrive in their communities economically, socially, psychologically and spiritually.
I'm so impressed with what they have managed to put together here in Lima and so humbled to meet these women who like myself want nothing more than to provide a good life for their kids but are living in conditions that challenge their very ability to do so, conditions I and many of you cannot possibly comprehend or will ever confront. And I now have the honor of lending them my platform as a megaphone.