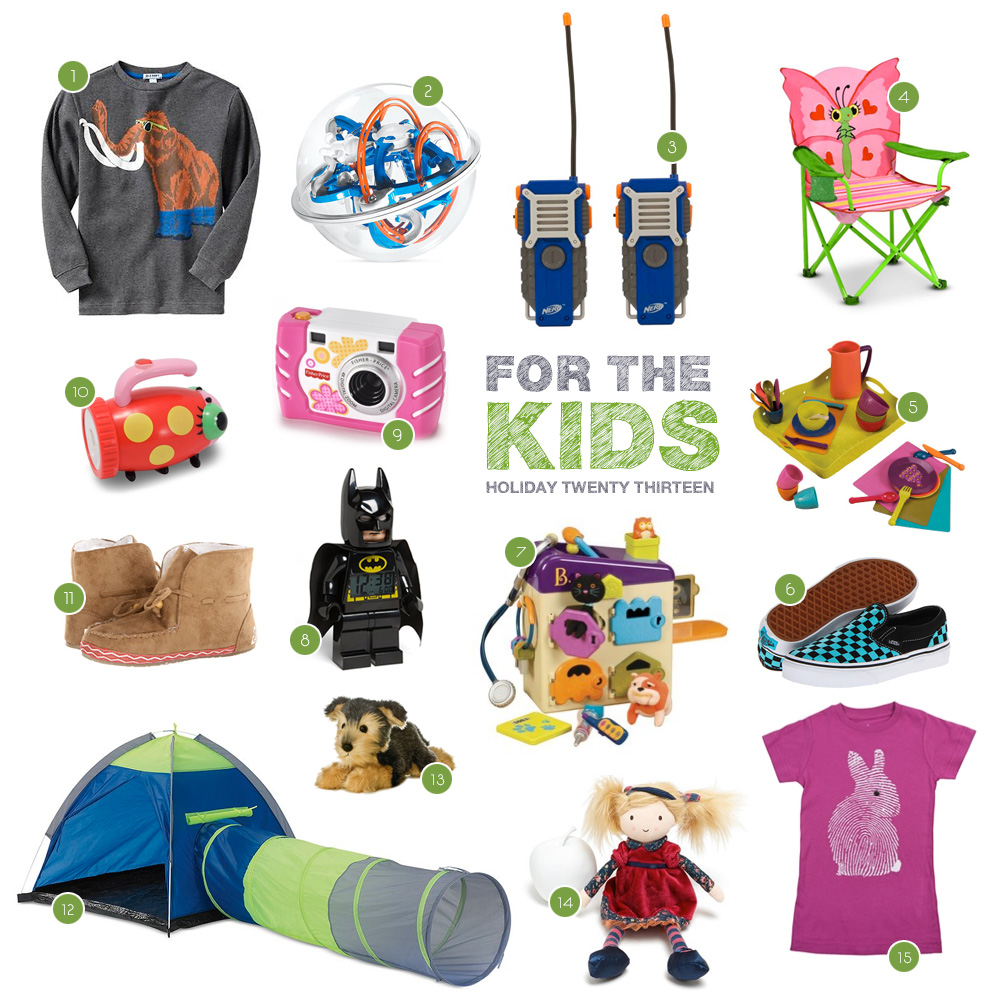 Much like last year I was hoping to thin out the girls' collection of toys before adding to it during the holidays, but time was not on my side. I looked up and, oh. Christmas is next week. Next week. Or, as Leta puts it, THE FARTHEST AWAY ANYTHING HAS EVER BEEN!
Sorry, Leta. You're wrong about that one. Mars is farther away. And so is Jupiter. And so is my butt.
I'm lucky to have a small room dedicated to toys, so I can usually keep the mess contained. But I'm anticipating a huge haul for donation come the new year. In the meantime it's homemade cookies and new pajamas and classics on TV. And yes, presents. Some plastic, some wooden, some mechanical, some made for wearing. I can't wait to see their expressions on Christmas morning.
When they get coal.
1. Boys Animal Graphic Waffle Tee $9
2. Discovery Maze Game $17.49
3. Nerf Walkie Talkies
$14.99
4. Melissa & Doug Bella Butterfly Chair
$19.92
5. B. Dish set $18.99
6. Vans Kids Classic Slip on $35.99
7. Pet Vet Clinic $23.99
8. Lego Batman Alarm Clock $29.99
9. Fisher-Price Kid-Tough Digital Camera
$34.95
10. Melissa & Doug Mollie Flashlight
$12.05
11. Roxy Kids Chestnut Boots $39
12. Discovery Toy Pop-up Play Tent $27.99
13. Aurora Plush Flopsie Yorky
$12.19
14. Fairy Tale Plush Doll $24
15. Thumbper Lil Girly Tee $15