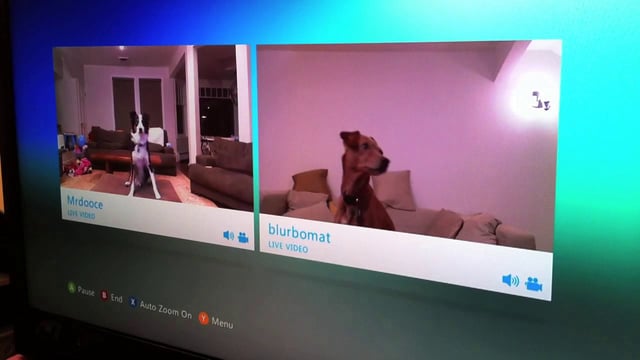 Jon was fiddling with our xBox yesterday when he found this video of Chuck and Coco on the hard drive. I'd always wondered what their voices sounded like.
We tried for hours to decipher what Coco was saying, and if you slow it down and play it backwards it goes: WORSHIP SATAN. WORSHIP SATAN.
So get this… turns out Microsoft wants to give away another xBox package (an xBox plus a Kinect console plus a Joyride game plus a one year xBox 360 Live membership) and then award five additional people a one year xBox 360 Live membership. Same rules and conditions apply as the last giveaway, and the contest is open until 11:59 PM ET on December 3, 2010.
This time in your comment you should guess what Coco was getting at. You won't be judged on your guess, but I think it'll be fun to see what you're thinking, as we were thinking, "Yum, poop is good! Yum, poop is good!"
(If you are having difficulty viewing the video, you can click here to view it.)