My favorite song off of the new Bon Iver album (and it was hard just choosing one, the album is so, so lush), is called Holocene: They recently released a video for this song, too …and at once I knew I was not magnificent
 strayed above the highway aisle 
jagged vacance, thick with ice
 I [...]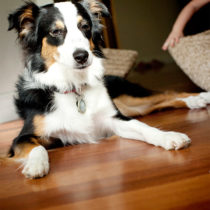 For today. She's not the dog who sprayed diarrhea all over the living room. Yes, THAT living room. Chuck is still alive and has seen a vet and will be fine if I can keep him hidden from Jon.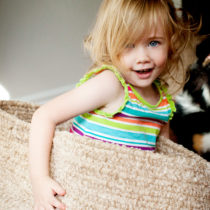 I bought this basket to store shoes at the front door, but someone else had other ideas. Last night Leta climbed into this with her and they pretended it was a bathtub. Adorable until Marlo shoved her and yelled, "GET OUT!" But then Leta pulled a Leta and said, "I didn't want to be in [...]