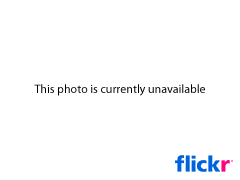 I've never celebrated my blog birthday (that sounds like a venereal disease, "That bastard gave me blog birthdays") because the first year it happened to coincide with my being fired for the blog itself, and then after that it just didn't seem to matter. Now, four years after I started, I realize that this website has lasted longer than any relationship I've ever been in. I don't think I want to know what that says about me.
Usually I've celebrated the anniversary of the beginning of my unemployment, but this year I'll celebrate the venereal disease.
Yesterday we went snowboarding again and I found myself in so many embarrassing positions, once twisted into a pretzel as I got off the lift. The lift operator had to stop the lift, get out of his hut, and assist Jon in freeing my legs from the board.
Thing is, I'm rarely very embarrassed anymore. At least not like I used to get. Maybe it's age, maybe it's all the poop I have to touch and pick up on a daily basis, but I don't have that many embarrassing moments anymore, meaning that people are probably embarrassed for me all the time and I just don't notice.
This is such a lame question, but this year I want to know about some of your most embarrassing moments. Here's one of mine:
I was a teacher's assistant my senior year in high school and one afternoon she didn't have any papers for me to grade or lessons to help her plan, so I put my head down on my desk in the back of the room to take a quick nap. I had a dream that a I farted. It was such a violent dream that it woke me up rather abruptly and I hit the desk with both of my knees as I jerked awake. The desk moved almost a couple feet from the impact, and when I looked up at the class surrounding me, they were all laughing and staring in disbelief. I had actually farted, in my sleep, and it was was so explosive that the desk moved. And then I went on to give a speech at graduation.
Your turn.