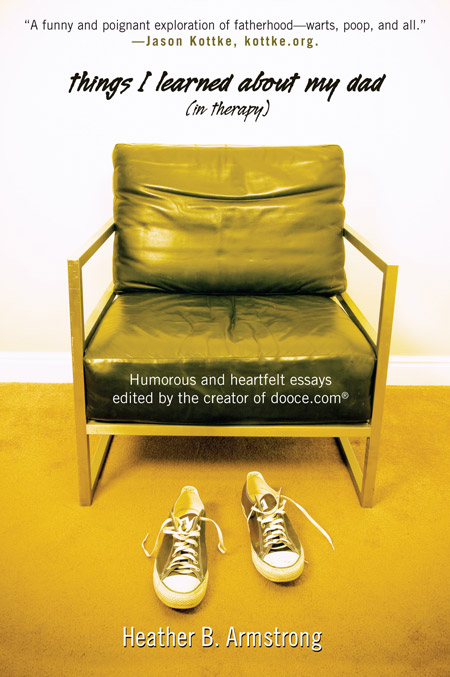 Today's post is going to have a bit of an administrative angle to it because there are a lot of things happening on the business side of this website that I'd love to share with you. First, I found out last week that this website has been nominated for six Bloggie Awards, including Best American Weblog, Best Photography of a Weblog, Best Writing of a Weblog, Best Designed Weblog, the Lifetime Achievement Award, and Weblog of the Year. I won't lie to you and pretend that I don't think that's a tiny bit insane, because that's exactly what that is, L to the double OH N Y, but it's also very humbling and I can't say thank you enough to all those who nominated me. If you lived nearby I'd invite you over and share my bacon.
The voting closes tomorrow, and the awards will be given out at the SXSW Interactive Festival in March which both Jon and I will be attending because I'm speaking on a panel with my friend, Maggie. The schedule on their website indicates that our panel will be held on that Sunday, March 9th, so if any of you are in Austin and can spare the mortgage payment it costs to get into the festival, please stop on by. Maggie will be the one speaking coherently, I will be the one trying to distract her by snapping the elastic on her bra.
In other news, I have just put the finishing touches on a book called Things I Learned About My Dad (In Therapy) that will be released on April 29th and is available for pre-order on Amazon.
It's a collection of essays about fatherhood written by me and some of my favorite online writers including Alice from finslippy, Eden from Fussy, Doug from Laid-Off Dad, and Dutch from Sweet Juniper, plus many, many more. Jon and I got to photograph and design the cover, although many hands had to touch it and approve various aspects of it, so the original was a little more finessed than what ended up as the final design. Still, we're proud and I'm so happy to be out from under that deadline. WOO THE EFFING HOO.
However. I have another enormous deadline looming over me right now, the one where I'm supposed to turn in the final pages of my manuscript to my editor (hi, Patrick!) at Simon and Schuster. It's sort of a memoir about my pregnancy and postpartum experience with Leta, and it's only one paragraph long. It goes: "It sucked and then I cried. The end." My editor thinks I should elaborate a little bit. He's so picky.
That book comes out, oh, I don't have any idea. Later this year? I guess I have to finish writing it first, and I didn't know this, but the hardest part about writing a book is ALL THOSE WORDS. The easiest part is ALL THAT DRINKING.