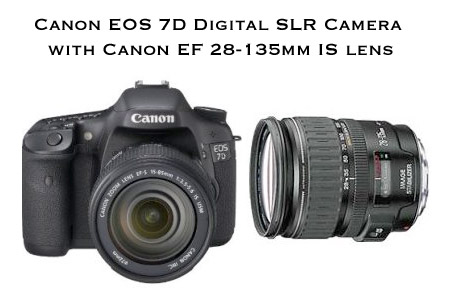 Today is super super exciting, and it's not just because I'm not on my period! (But phew anyway, am I right?)
Today is the start of a contest that we are hosting, something we've wanted to do for a while and have been able to time it so that it coincides with the holiday season.
Da da dom dom dom! (and then another dozen exclamation points)
We are giving away a Canon EOS 7D (18 Megapixels CMOS Digital SLR Camera with 3-inch LCD) with a 28-135mm f/3.5-5.6 IS USM Standard Zoom Lens.
(PSSSST! This camera also shoots HD video!)
Here's what you have to do to enter, and yes, sorry, it requires you to be creative:
1. Go to Shutterfly.com and create a profile.
2. Make a photobook with that profile and save it
3. Go to http://dooce.shutterfly.com/
4. Click the "Ask to become a member" link in the upper right corner
5. Post your photo book
If you have any questions please check out the Shutterfly group on the Community site.
The contest runs from today 11/9/2010 to 11:59 PM Eastern Time 11/22/2010, and we'll be choosing one winner based on 50% design and 50% originality. ALSO, VERY IMPORTANT: please read the rules page before you get started!
Here are some sample pages of the book I created called The Year in Dogs 2010 (no, I'm not eligible for the prize, I just wanted to give you an example of what you can do):

I'm giving this book to my father for Christmas. He hates dogs.
Have fun and good luck!