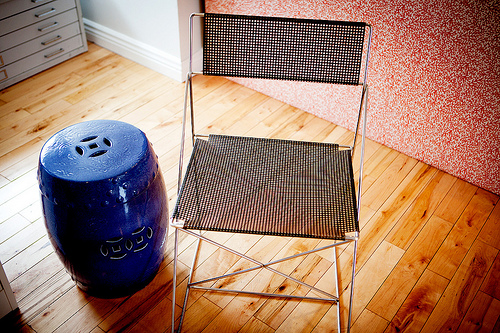 I try not to make a habit of talking about advertisers here, but American Express is a longtime advertiser on dooce®, and they asked me to let you know about a good cause.  It's called Small Business Saturday, a way to support local small businesses. Our personal favorite in the Salt Lake City area is The Green Ant where I most recently bought this vintage chair by Danish designer Niels Joergen Haugesen for the office:
There's something in it for you too: Amex will give a $25 credit back to anyone who spends that much at a small business with an Amex card on the Saturday after Thanksgiving, and they're also giving donations to community groups.
This is going to provide much needed and feel good retail therapy after we host about thirty people for Thanksgiving. If you don't hear from me after the holiday I most likely died from an acute case of The Mormons.